Kylie Jenner Called A 'Little B*tch' By Khloe On 'KUWTK'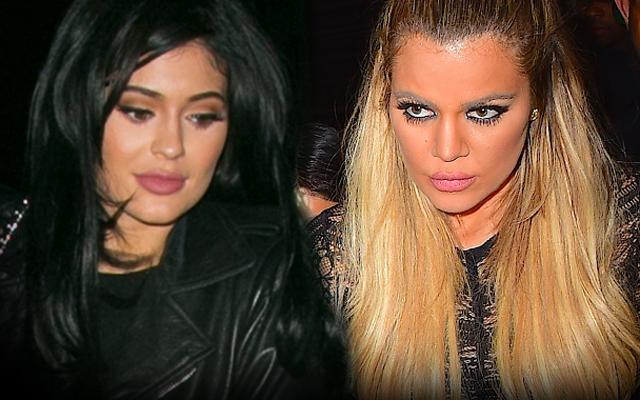 Kylie Jenner once again gets called a mean name by one of her sisters, but this time it is Khloe Kardashian cursing at her.
In the sneak peek for the upcoming episode of Keeping Up With the Kardashians the youngest sibling has forgotten to tell her older sisters about her 18th birthday party.
"What a little bitch Kylie is," Khloe tells Kourtney Kardashian when she finds out the party is being planned without her knowledge.
Article continues below advertisement
Kendall Jenner previously called Kylie the same thing when she wouldn't let her borrow a dress.
"I'm calling her now," Khloe says and dials her up.
"So I just heard you're throwing a huge birthday bash... and Kourtney and I haven't been invited yet. Is there a reason why?"
Kylie's flimsy excuse is that she doesn't have a location so she hadn't invited anyone, but Khloe isn't buying her story.
"Well, don't you want us to hold the date?" she asks and Kylie sasses her back.
"You're never going to be busy on my birthday."
Keeping Up With the Kardashians airs Sundays at 9 on E!