It's Not Over! Kyle Richards & Kathy Hilton Go To New Low In Nasty Feud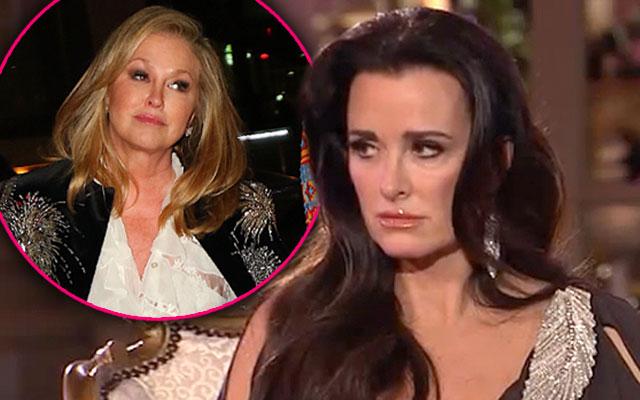 Kyle Richards can't let her family feud end! In the latest round, RadarOnline.com has exclusively learned she has even accused her older sister of being a shameless social climber.
The Real Housewives of Beverly Hills star is estranged from both of her sisters and despite a picture she shared with Kathy Hilton over the holidays, their relationship is far from friendly.
"There is no truce between Kyle and Kathy," a source close to the situation told Radar, despite the cozy snapshot taken at Kris Jenner's Christmas party.
Article continues below advertisement
"The Hiltons don't even know the Clintons so it is even more hurtful. And then Kathy and Nicky come up with the excuse that the Rothschilds know them well? That's a ridiculous story that Kyle just couldn't believe!" the source scoffed. "It was the lowest of insults. It makes Kyle think that Kathy is really becoming a social climber."
Now, as their problems are playing out on RHOBH, the source told Radar that Richards is truly stunned by her sister.
"Kyle never thought things would get so bad with Kathy. Kim Richards has been a problem for years, but the snub by Kathy at the wedding crossed a line. She doesn't know how they'll ever repair the damage!"