What Feud? Kris & Caitlyn Working On 'Joint Contract' For Reality Empire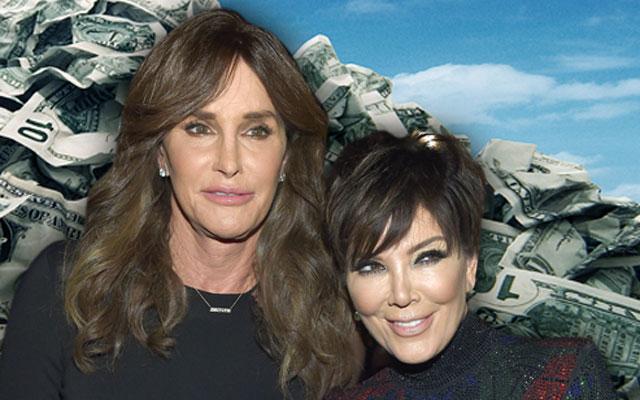 Reality momagers Caitlyn and Kris Jenner are putting their differences aside for one thing in life that is very important to them – money! RadarOnline.com has exclusively learned from a source close to the Keeping up with the Kardashians clan that 60-year-old Kris and her newly-transitioned ex have decided to join forces in a merger that would allow them to cross-promote each other's brands.
"They are coming to a mutual agreement right now and working on a joint contract that will allow them to have their family appear in both reality series, KUWTK and I Am Cait," said a source.
Article continues below advertisement
Caitlyn had originally wanted to have full control over her own show, RadarOnline.com reported, but eventually allowed Kris and the kids on when her solo ratings were lackluster.
"Caitlyn has put her feelings for Kris on the back burner and she is starting to think like Kris now," the insider added. "It is all about ratings and money to her now."
In a recent episode of KUWTK, the divorced couple's two daughters – Kendall, 19, and Kylie Jenner, 18 – joined their mother Caitlyn, 66, at the racetrack in a segment that stretched the entire show.
According to the source, this merger makes complete sense and is "beyond mutually beneficial."
"By allowing each other's families and friends to be featured in KUWTK, as well as I Am Cait, Kris and Caitlyn will be able to own two hours of E! air time as opposed to one!" the source explained.
Do you think that Kris and Caitlyn Jenner should join forces? Tell us your thoughts in the comments below.