Kourtney Orders Scott To Attend Mason's Party – Or Else!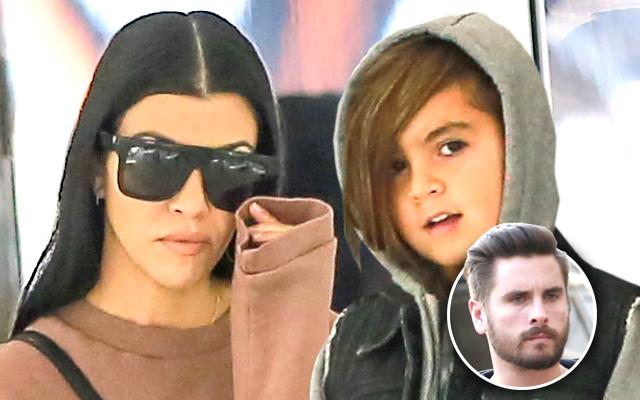 Kourtney Kardashian has issued an ultimatum to her baby daddy RadarOnline.com has exclusively learned – she's told him that he must attend their son's sixth birthday party, or else.
Scott Disick, 32, tried his best not to be an absentee father since his split from his children's mother and she told him that she expects big things for him coming up. Mason Disick's birthday is December 14 and she's organized a celebration for her oldest child.
Article continues below advertisement
"Kourtney is planning a big party for Mason. Everyone will be there, including Caitlyn and Kris Jenner, and she told Scott that he had to be there too. His son expects his daddy to be there too."
As Radar previously reported, Disick missed his daughter Penelope Disick's birthday at Disneyland over the summer and that worries his 36-year-old baby mama.
"Kourtney doesn't want a repeat of Penelope's birthday to happen again," the source told Radar.
"She told Scott that she expects him to be there."
After months of rehab and trying to repair their relationship, Disick has wormed his way back into Kardashian's life, but she's still skeptical.
"Scott has made a lot of promises to Kourtney and the kids. And she just wants him to be a present father for all three of their little ones, and not show up drunk or anything."
Do you think Scott will show up for Mason's birthday party? Sound off in comments below.