Kim Richards' Family Tragedy Interrupts Filming Of New Reality Show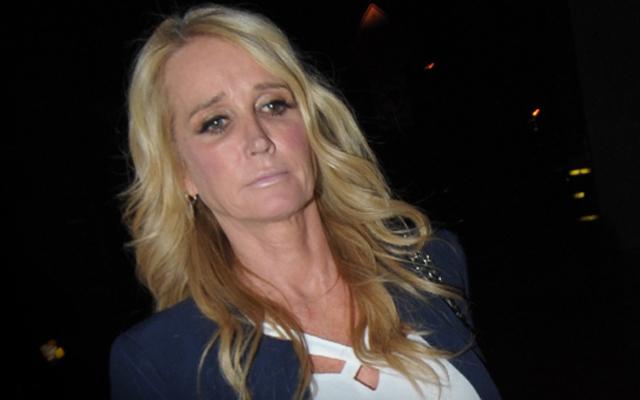 Kim Richards' family drama has interrupted the filming of her new reality show RadarOnline.com has exclusively learned.
As Radar exclusively reported, Richards, 51, and her daughter, Kimberly Jackson, are raking in $100,000 combined for taping a new family therapy show, but the Real Housewives of Beverly Hills star recently received some disturbing news from her family on the outside.
"Kim was contacted by her family and told that her ex-husband Monty Brinson was rushed to the hospital," a show source told Radar.
Article continues below advertisement
"She obviously got really upset because he has been battling cancer and she was very worried about his condition. She demanded that she be allowed to use the phone to call him, even though they had been told they wouldn't be allowed access to anyone who is not filming."
The source said the production team decided to make an exception for Richards, due to Brinson's health issues. He posted a note on his Instagram page about his condition, saying it was a "life or death" situation.
"I have had two setbacks in the last months," Brinson wrote.
"I'll explain in upcoming post. I'm in the hospital. First of all the fight with lung cancer I'm beating that fight," he wrote. "The setbacks concern life or death. Another battle I'm fighting I'm not a quitter and no matter what you go through don't be a quitter."
The source told Radar that Richards' phone call with Brinson was "good for her and so no one held it against her. They had to let her make the call. But of course they're worried about her sobriety if anything truly bad should happen."