Kim Richards Getting $75K For New Reality Show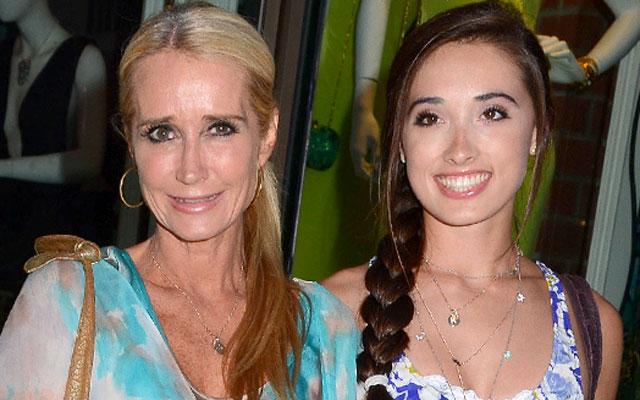 Financially struggling Kim Richards is finally getting a paycheck! RadarOnline.com has learned she's filming a new reality show with her daughter and and will bank five figures for her efforts. But is she worth it?
The troubled star, 51, has not been earning a steady income since being booted from a full-time gig on The Real Housewives of Beverly Hills, but she's finally getting a hefty amount to cover her recent legal expenses.
Article continues below advertisement
"Kim is getting $75,000 to appear on a new reality show with her daughter Kimberly Jackson," a source told Radar.
"And Kimberly is getting $25,000 too."
In dire financial straits, Richards needed the paycheck after both sisters, Kyle Richards, 46, and Kathy Hilton, 56, cut her off. But the $75,000 is a far cry from the $250,000 she was earning on RHOBH.
"Kim needs any money that she can get," the source told Radar.
"She's desperate for money. She has to take anything that comes her way and this reality show seemed like a perfect quick fix. But she's not really doing that much on the show. She's been lazy and she complains a lot."
The show focuses on mothers and daughters and provides counseling as well as a hefty dose of drama too. Entertainment Tonight first reported Richards was filming the show, the title and network of which have not be announced.
According to a production source, The Hills star Heidi Montag and Bad Girls Club star Natalie Nunn are both on with their mothers too, and they are "fighting non-stop. They are really going at each other. Heidi's mom is nuts. Shar Jackson (Kevin Federline's baby mama) cries a lot. It is going to be great for TV."
Will you watch Kim and her daughter in a new reality show? Sound off in comments below.