Kim Kardashian & Kris Jenner Busted Manipulating 'KUWTK' Scenes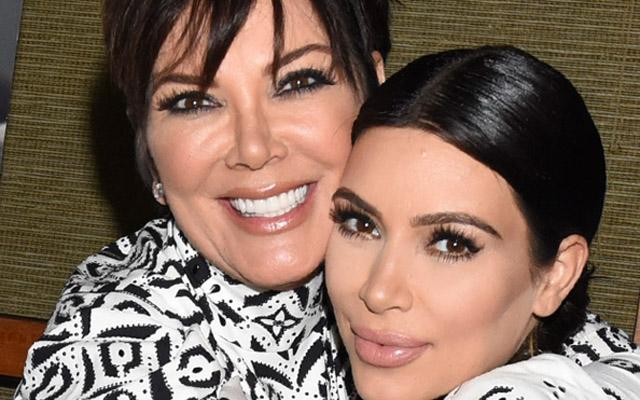 Keeping up with the Kardashians has been caught in fakery yet again!
America's fakest family gets busted over and over for manipulating scenes for their show, and the latest episode has another glaring example of their editing reality.
An early scene in Sunday's 'KUWTK' shows family matriarch Kris Jenner lecturing her pregnant daughter about over-eating. The 60-year-old tells Kim Kardashian, 35, that she is a "closet eater," and needs an "ankle bracelet," to keep her away from food. Kardashian then reveals that she is planning an upcoming trip to Paris for maternity clothes fittings.
Article continues below advertisement
That scene was filmed on August 25, 2015, as evidenced by Kim's wardrobe, which was seen in paparazzi photos that day. And according to the Tumblr page Keeping Up With the Kontinuity Errors this was a full month AFTER Kardashian actually made the trip to Paris.
How'd they know? She was busted by her own Instagram!
According to Kardashian's social media posts, she was in the City of Light on July 20 and 2, 2015.
The quick trip to Paris included a dessert binge that was featured later in the episode, where she chowed down on churros with Balmain designer Olivier Rousteing.
And though the show made it seem like it came AFTER her conversation with her momager, it was actually before.
What do you think about the latest 'KUWTK' trickery? Sound off in the comments below.