Inside The Delivery Of Kim Kardashian's Son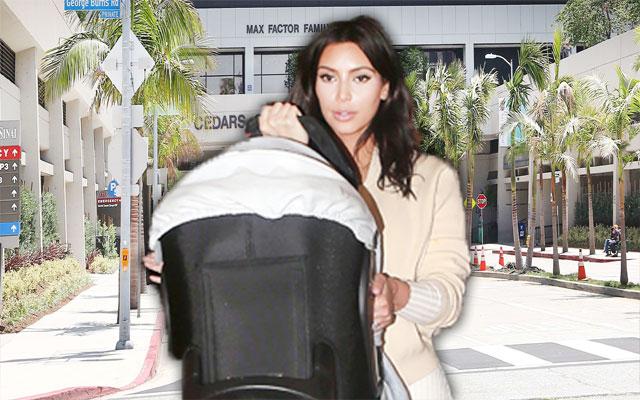 On Dec. 5, Kim Kardashian gave birth to her her first son, and second baby with husband Kanye West --- but when you're the world's most famous reality star, you give birth a little differently than common folk.
For starters, there was no way the pregnant diva would be squeezing that baby out of her nether regions whilst sharing a hospital room. Instead, The 35-year-old was put up in glamorous, beautifully decorated digs for her special delivery. Kim and Kanye were "resting in a deluxe maternity suite," shortly after baby West's birth, a source told People, adding,"The baby is doing well, too, and is able to stay in the suite."
Article continues below advertisement
In addition to receiving visitors, like Kim's sister Khloe Kardashian, the couple has also gotten countless gifts from well-wishers who made it rain with flowers, gift baskets, and more.
But while Kim may have been a pampered princess during her birthing experience, no amount of money and fame could keep her from feeling the pain of childbirth."Kim was having some intense contractions," the source revealed. "She had some pretty intense anxiety the last couple of days and especially yesterday just before the baby came. But everything went according to plan."