Khloe Kardashian Reveals 'Melancholy' Mood After Diabetic Brother Rob Hospitalized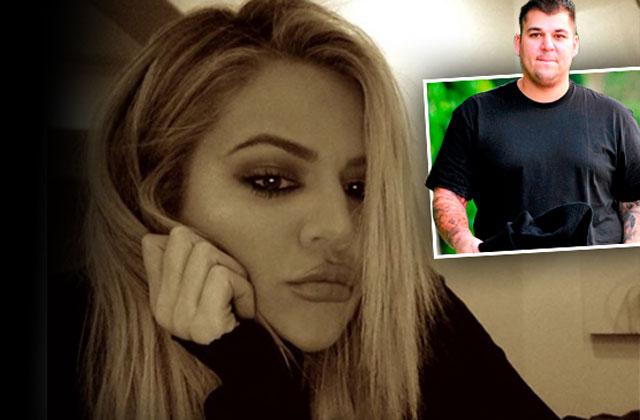 Article continues below advertisement
"Melancholy," the reality star — one of her brother's biggest supporters — captioned the photo, in which she sports a perfect, though somber, pout.
As reported just two weeks ago, Rob has had family and friends extremely worried over his erratic behavior.
"Rob has gone off the rails again and he is, once again, out of control," a source said at the time.
While Khloe recently confirmed that she's still happily dating basketball star James Harden, it's not hard to imagine that Rob's new condition, along with ex-husband Lamar Odom's nearly-fatal overdose this fall, has her stressed out.
Despite objections from Rob's feuding sister Kim, "momager" Kris Jenner has also lent support to her only son in recent months.
"He's OK. He's just working on himself a little bit and trying to be a better Rob, so I just have to trust that he's good," she told E! News' Maria Menounos in November. "We're all here to support him for whatever he needs, but he's doing OK."