Kenya Faces Even More Construction Delays On Her New Atlanta Home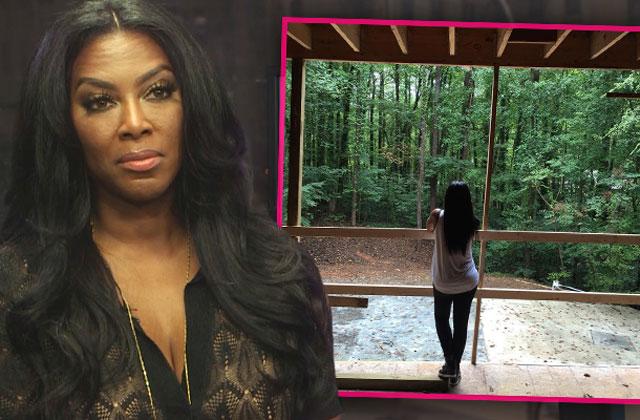 Article continues below advertisement
According to Moore, this dilemma required more time and money for her.
"I'm probably a few weeks behind because of that," she explained. "He was fired almost on the spot — like you don't know how to read a plan if you put a beam in wrong."
Despite what her previous contractor has put her through though, Moore doesn't have plans to sue him.
"I don't know if it's worth my time," she said. "I just want to live in my house. But it's a very costly mistake."
She is even hoping that she will be able to move in by the holidays.
"Other than that, it was going great," she said. "We are still shooting for Christmas and I think we can get close, but I'm just not sure if we can move in by then."
In fact, if she can move in, Moore wants to have her family over for the holidays.
"Hopefully I will be celebrating in Moore Manor," she said. "They are definitely planning to come. They just need the confirmation from me that the doors are actually open and that they have a place to sleep and that the lights are on."
Article continues below advertisement
But when it comes to actual traditions with her family, that is something Moore does not do.
"I'm not big on celebrating holidays because I grew up as a Jehovah's Witness and we didn't really celebrate," she revealed. "So I'm kind of a Grinch when it comes to that."
Moore shared more details on her family background.
"I wasn't a Jehovah's Witness, but my grandmother was," she said. "You have to be baptized to actually be a Witness, but I've never been baptized. But she was a Witness and I used to go door-to-door and all that stuff.
"We never celebrated holidays," she added. "I never have once put up a Christmas tree."
But when it comes to New Year's Eve plans, Moore has a lot in store.
"I'm going to be traveling because my birthday is right around the corner," she said. "For New Year's: Bali, Maldives, Fiji, Greece possibly — I don't know just somewhere extremely exotic."
"I will be traveling with a certain someone… a very handsome someone," she concluded.
RHOA airs on Bravo Sundays at 8 PM ET.