Kenya Reveals Renovations On Moore Manor Have Hit Some Major Delays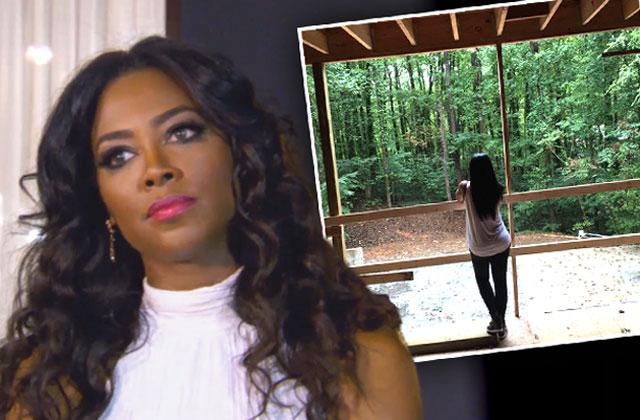 Kenya Moore has gone wild sharing inspiration and decorating ideas for her new home on Instagram and discussing her latest purchase on Real Housewives of Atlanta.
But one thing the 44-year-old reality star didn't count for was some major delays and set backs with the construction.
According to Moore, the renovations on her new home were underway — but then her contractor made a major mistake.
"I am on track and was ahead of schedule until my contractor placed the steel beam in my house on the wrong wall in the wrong direction," she admitted in her blog.
Article continues below advertisement
Moore accused her contractor of carelessness.
"I have heard of nightmares in construction, but that is certainly gross negligence," she wrote.
But she found a way to rectify the situation by hiring a new contractor.
"My new contractors are working hard to get us back on track," she said.
During the season 8 premiere of RHOA, Moore revealed that she had purchased her new Atlanta home in the same neighborhood as her costar Sheree Whitfield.