Kate Middleton Joining The Queen And Entire Royal Family For Christmas Bash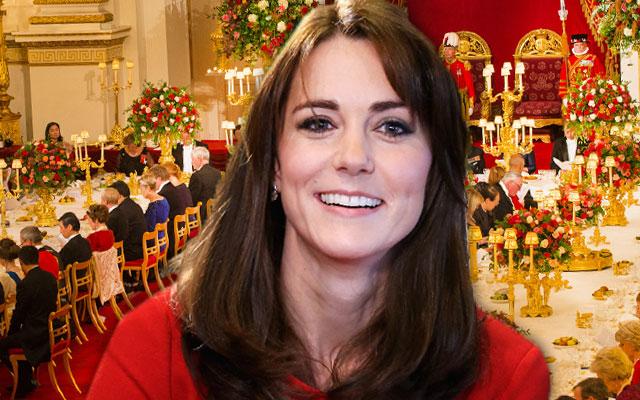 If there is anyone who knows how to throw a party, it is Queen Elizabeth II, and she is proving it by hosting 31 guests for Christmas!
While there has been speculation that Kate Middleton would host Christmas at her home, Anmer Hall, the Princess, who has been seen looking worse for the wear lately, will be letting her mother-in-law the Queen take on the difficult task of throwing the holiday gathering --- a traditional lunch with for all of her guests at Sandringham, the Sunday Express reports.
Article continues below advertisement
But while it may seem that royal estates have endless rooms to house visitors, guests at the Queen's holiday lunch will have to do the unthinkable --- sleep in the servants' quarters! Not Prince William or Princess Kate, of course, and certainly not the Queen or Prince George, or Princess Charlotte. Only the lesser royals will be subjected to such squalor. Meanwhile, the royal servants will be doing what most families to when they have a house full of guests --- bunking together (or sleeping in the outhouses, according to reports).
"There is going to be no room at the inn," an insider told the Sunday Express, "But the Queen will be delighted. She loves having the entire family around her and it will be wonderful for her and Prince Philip, and of course doting grandad Prince Charles, to see Prince George and little Charlotte."