Film Review: The Hateful Eight Starring Samuel L. Jackson, Kurt Russell & Channing Tatum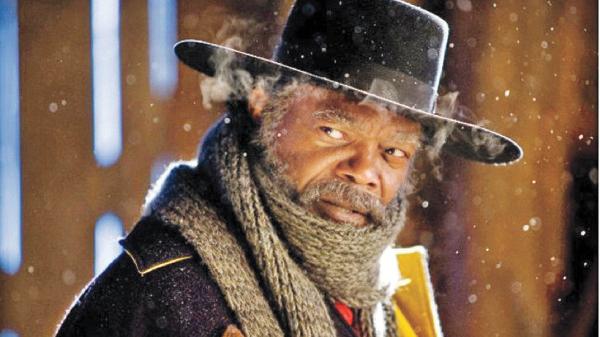 In Quentin Tarantino's latest shoot-'em-up, set shortly after the Civil War, bounty hunter John (Kurt Russell) is traveling through Wyoming to Red Rock to deliver a prisoner when he crosses paths with notorious Major Marquis Warren (Samuel L. Jackson) and Sheriff Chris Mannix (Walton Goggins).
The men band together to continue toward their destination until a blizzard forces them to take shelter at a stagecoach stop, where they encounter four unfamiliar faces.
Article continues below advertisement
As the storm rages on, it becomes clear — surprise! — that not everyone at the inn will make it out alive.
The Hateful Eight hits theaters Dec. 25 and is rated R.