Camille Grammer Defends Yolanda Foster: 'It's In Poor Taste To Question Her Illness'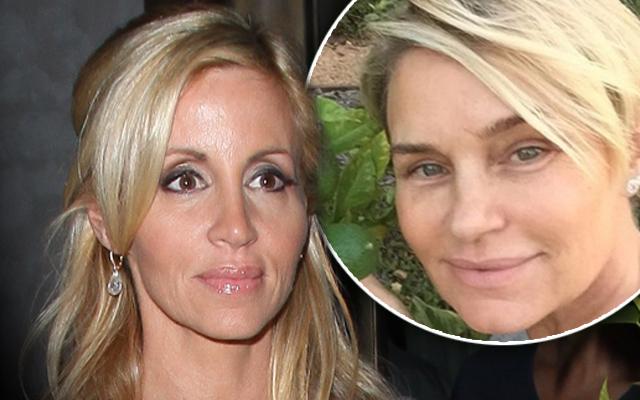 Camille Grammer is back to putting the 'Wives in their place!
In a new Bravo blog, the 47-year-old came to bat for Real Housewives of Beverly Hills star Yolanda Foster and her controversial Lyme disease diagnosis.
As RadarOnline.com previously reported, the former model's costars quickly formed their doubts regarding her illness, especially Taylor Armstrong and Kyle Richards.
"Having been through my battle with cancer, I feel uncomfortable for Yolanda," Grammer wrote of the RHOBH ladies. "Listening to the chatter questioning the validity of Yolanda's illness is troubling to me."
Article continues below advertisement
"It's in poor taste to question anyone's illness diagnosed through specific testing by their doctor," the reality star continued. "I pray that she finds a cure for her Lyme disease and starts feeling much better."
Watch the Video on RadarOnline.com:
Meanwhile, Lyme disease doubter Richards continues to be unforgiving of Foster's health struggle.
Just hours before Foster publicly announced her divorce, Richards blasted her in a bitter interview, calling her Lyme disease treatments "cockamamie" and "dramatic!"