'KUWTK' Fakery: Kris & Caitlyn Manipulate Scenes About Kylie's B-Day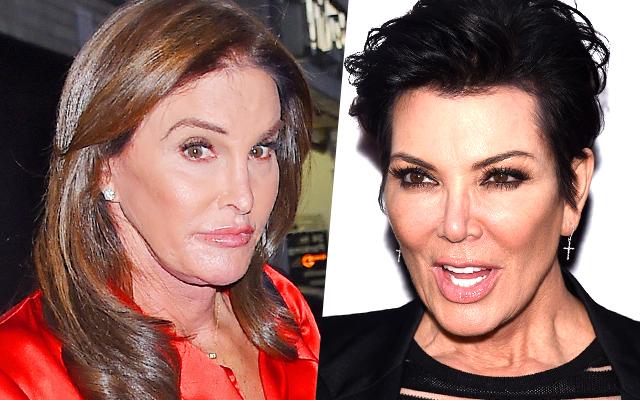 Article continues below advertisement
Early in the episode, Kris calls her ex –– still saved in the momager's phone as "Bruce" despite transitioning to Caitlyn months before –– to discuss their youngest daughter's milestone bash. Kris invites Caitlyn to join the family at Nobu Malibu for a group dinner, offering an olive branch for their troubled relationship.
As RadarOnline.com exclusively reported, eyewitnesses at the restaurant that night, Aug. 7, said that Kris acted like a diva while Caitlyn was friendly to everyone, including fans who spoke to her.
Meanwhile, razor sharp tumblr page Keeping Up With the Kontinuity Errors pointed out that Kris' phone call with Caitlyn was filmed on August 25, 2015, more than three weeks after the dinner actually took place.
But Kris isn't the only one faking it during the episode –– Kylie gets in on the trickery too!
The 18-year-old meets with Caitlyn at her Malibu house where they discuss the awkwardness with Kris. Kylie shares that she's decided to throw birthday party with friends to avoid more family drama. When Caitlyn assures her that she and Kris are on good terms, Kylie replies: "You two haven't even met yet."
As Keeping Up With the Kontinuity Errors shrewdly revealed, Caitlyn and Kylie's conversation took place on September 2, 2015, well after Kylie's birthday dinner actually took place. It was also well after Kris and Caitlyn's first face-to-face meeting, which was filmed on July 29, 2015.
Oops! They did it again.