More Fakery! 'Alaskan Bush People's Billy Arrested For Theft In Texas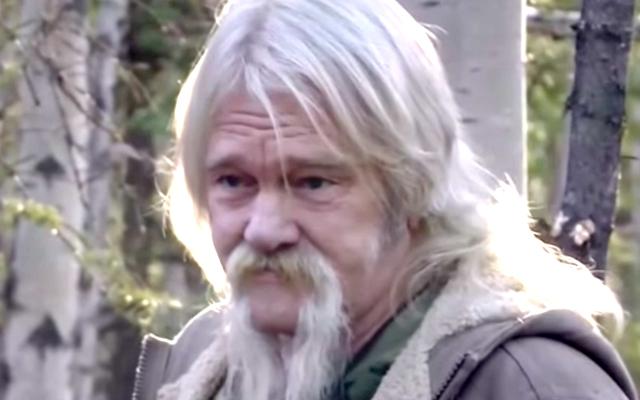 Alaskan Bush People star Billy Brown has claimed he and child bride Ami fled their native Texas for the open road immediately after their June 1979 wedding. But in reality, the couple remained in their home state for at least a year after the quickie nuptials— and started causing trouble!
Billy was arrested on April 15, 1980, for stealing a horse from a stable owner in El Paso, Texas, with teen wing woman Ami by his side, RadarOnline.comcan exclusively reveal.
Article continues below advertisement
According to El Paso County District Court documents obtained by Radar, a local stable owner claimed two men and two women approached his property looking to rent stable space.
READ THE CRAZY COURT DOCUMENTS
Even 35 years ago, Billy had a fondness for wild facial hair.
The stable owner described the then 27-year-old as having "long reddish hair below the shoulder" and a "full beard…longer than the chin."
One of the women, presumably Ami, had "long brown hair" and a "pretty face."
The group stopped by the stable a few times over the next few days.
On April 15, the stable owner was alerted to a missing horse on his property. When he arrived, he realized a number of horses were removed from their stables.
"I could see where the horses had been led out of the area," he said.
The Sheriff's Department had already found the horses, and had two suspects in custody— Brown and his male friend, who was wanted in their native Fort Worth for issuing "bad checks."
Article continues below advertisement
A responding sheriff said the men lied about their names and occupations when caught, but eventually fessed up.
They were then arrested and charged with their crimes.
A 16-year-old student traveling with Ami, also 16 at the time, claimed she and the gang swore in an affidavit that they were heading "across the border" to Mexico when they came up with their scheme.
She, the male friend, "Billy Brown and Amora Brown tried to go across the border and didn't get through because we didn't have a title for our car," the girl told police. "So redacted and Billy planned to steal some horses."
Billy pled guilty in court on June 20, 1980, and was sentenced to one year of probation.
He was told to report to a probation officer in his hometown of Fort Worth, more than 600 miles away
Their life of crime continued years later. As Radar reported, Billy and second oldest son Joshua "Bam Bam" Brown, 31, were slapped with felony falsification charges in Alaska for lying about their residency on applications for government checks.