U.S. Marshals Offering $5,000 Bounty On Missing 'Affluenza Teen'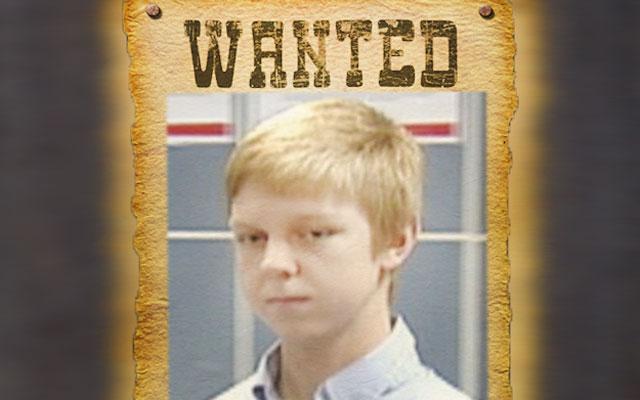 Federal authorities are serious about finding 18-year-old fugitive Ethan Couch, and now, they have upped the ante on their efforts.
The U.S. Marshal service has teamed up with local Texas officials, and there is now a $5,000 bounty being offered for Couch's return.
As RadarOnline.com reported, Couch received ten years probation back in 2013 for killing four people in a drunk driving crash. His light punishment was due in large part to his attorney's successful "affluenza" defense, which stated that his behavior was merely a consequence of being too rich and having no boundaries set by his doting parents.
Article continues below advertisement
Couch, along with his mother, went missing in December after a video surfaced that showed him playing beer bong, appearing to violate the terms of his probation.
The teen's capture may be an uphill battle, as officials fear that he may have left the country. "He got way out ahead of this and got away before any of us knew he was missing," the local sheriff said.
Still, since the bounty was announced, officials have been hit with a steady stream of tips in the fugitive's case, giving them hope that the Affluenza Teen will finally have to face the music. "You can run, but you're always going to be looking over your shoulder," the sheriff said this week. "We're not going to give up. We're going to come after you. We're going to find you, wherever you are."
Anyone with information regarding Couch's whereabouts is encouraged to contact authorities.