WWE Week In December Featuring Santa's Little Helper, Slammy Awards & Tribute To The Troops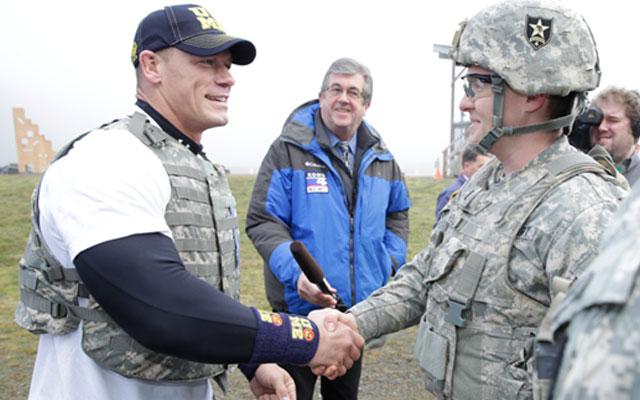 It's going to be a happy holiday season with an entire week of programming from WWE!
WWE and USA Network will kick off the holiday season early with extra special shows like Santa's Little Helper, the Slammy Awards and a special Tribute to the Troops.
The week begins on Sunday, Dec. 20 with Santa's Little Helper, an original comedy starring AnnaLynne McCord, Eric Keenleyside, WWE Superstar The Miz and WWE Diva Paige. The movie follows a fast-talking businessman who is given the opportunity of a lifetime to become Santa Claus' second-in-command.
Article continues below advertisement
In addition to Monday Night Raw live on Dec. 21, fans will be treated to the Slammy Awards to honor the best in wrestling as well as a special episode of Smackdown live on Tuesday, Dec. 22.
WWE also will honor the armed forces with its annual holiday special, WWE Tribute To The Troops on Wednesday, Dec. 23 with special celebrity guests, a performance by Train and, of course, the servicemen and women who will be honored for the evening. WWE Superstars and Divas will spend the day giving back to those who serve and their families with visits to the Jacksonville Naval Air Station and Veterans Memorial Arena, Naval Station Mayport and Kings Bay Naval Submarine Base.
Be sure to watch all of WWE Week in December! Santa's Little Helper airs Dec. 20 at 8pm, Monday Night Raw featuring the Slammy Awards airs Dec. 21 at 8pm, Smackdown airs Dec. 22 at 8pm, WWE Tribute To The Troops airs on Dec. 23 at 8pm and the USA Daytime Takeover at 11am — all on USA!