Catwalk Combat! Selena Gomez's Diva Demands Revealed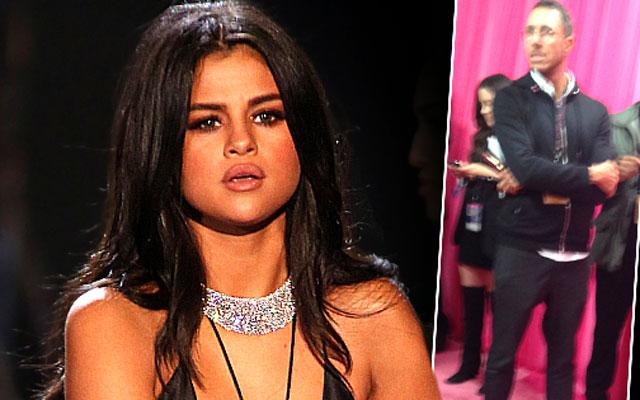 Selena Gomez knows what's good for you, but more importantly, what's good for her!
On Nov. 11, Selena Gomez looked beautiful and completely at ease during the 2015 Victoria's Secret Fashion Show in New York City — but behind the scenes, she had everyone on edge with her crazy demands.
"Selena looked stunning on the red carpet," a source at the event told RadarOnline.com. "Her hairstylist Chris McMillan did her up beautifully."
Article continues below advertisement
But while most celebrities' beauty experts stay out of sight, McMillan attended the red carpet for Gomez in case a hair went out of place.
"Instead of walking the carpet himself, Chris was standing at the end watching Selena do interviews," the source said. "He had a hair brush, curling iron and hair spray with him in his hands. It looked like he was ready to jump into action in case Gomez' hair fell flat."
"It was interesting to see Chris doing this," the source continued. "He is a celebrity himself and is famous for styling Jennifer Aniston's hair, so it was shocking to see him doing this for Selena. It was like he was her assistant."
According to the source, 23-year-old Gomez's need for help didn't end on the red carpet.
"When it was her turn to perform on stage, it took a crew of about five or six people to escort her out onto the stage and get her into position to perform," the source told Radar. "Ellie Goulding and The Weekend both performed, but they didn't need all the help to get out on stage that Selena did."
Even Gomez's performance needed some extra boosting, and her it was completely enhanced, unlike her fellow performers.
"She had a whole entourage of backup dancers performing around her," the source said. "Meanwhile, Ellie and The Weekend did their songs solo."