Ariana: Love Troubled Pair Scheana & Shay 'Able To Work Things Out'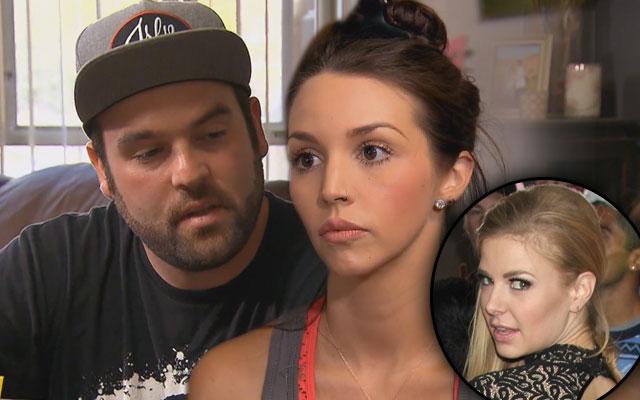 On the last episode of Vanderpump Rules, Scheana Marie, 30, finally got to deal with her failing marriage to Michael Shay, 28 — but during a intervention for his drug addiction, Shay made it clear that Scheana's controlling antics are causing huge issues in their relationship.
While it may look like this couple is doomed for eternity, RadarOnline.com can exclusively report that the sit-down with Shay actually helped the marriage.
Article continues below advertisement
According to costar Ariana Madix, 30, the show unveiled the problems in the relationship.
"There are issues that come out on the show that go beyond any kind of substance abuse… like things that you bottle up," she told RadarOnline.com. "Everybody in a relationship doesn't always want to tell the other person how they feel because they don't want to hurt their feelings or they don't want to cause a fight."
But after Scheana Marie and Shay were able to get all their issues out on the table, they worked through the rough patch.
"There are things that get to a point where they were able to be really open with each other and be able to work things out by doing so," Madix said.
Madix also revealed that Shay is working to heal from his drug abuse.
"He's struggling with something that we didn't know about and he's really taking steps to rectify that," she stated.
As RadarOnline.com previously reported, Scheana Marie admitted that they have moved on from Shay's addiction.
"That was already dealt with last year and done and moved on past," she said.
Vanderpump Rules airs on Bravo Mondays at 9 PM ET.