Rebel Wilson: Kardashians Are On A 'Smear Campaign' Against Me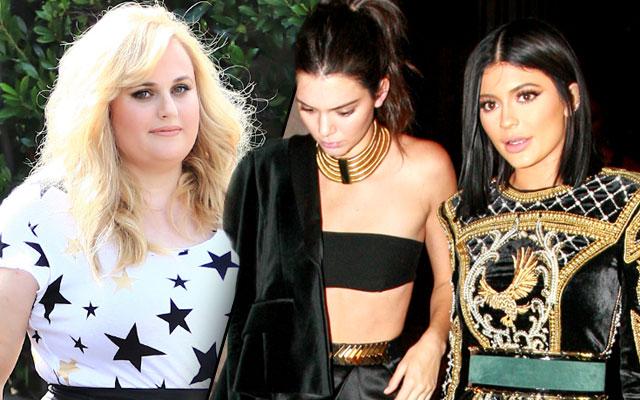 Rebel Wilson said that the Kardashian family has gone on a "smear campaign" against her after she spoke out the philosophical differences that led to her decline a spot with Kendall and Kylie Jenner at the MTV VMAs.
Taking to Twitter Wednesday, the 35-year-old actress said she'd "be very happy to debate the Kardashians anywhere / anytime / any topic.
"Or maybe their publicist can just stop the smear campaign against me because I made one prompted comment about them on Australian radio?" the Bridesmaids beauty said. "In any event, I'm MORE than over this little thing and wish the K clan well X. Even sent them flowers."
Article continues below advertisement