Rebel Wilson Passed On Working With Kendall & Kylie Jenner At VMAs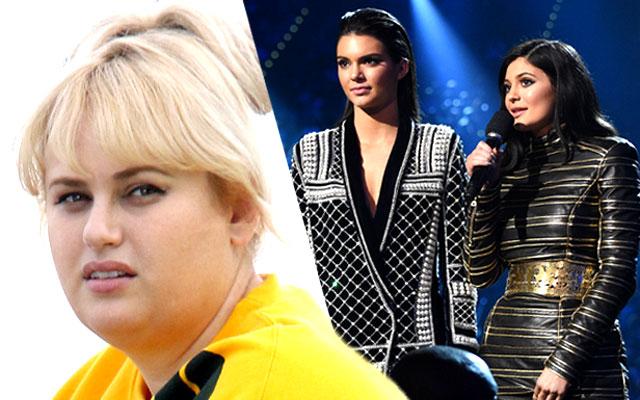 Rebel Wilson said that she declined on working with Kendall and Kylie Jenner at the VMAs due to major differences in her work ethic and concept of celebrity.
"I got asked to present with Kendall and Kylie at the recent VMAs and said, 'No'," the Pitch Perfect star revealed on Sydney, Australia's Kyle and Jackie O Show.
The Bridesmaids beauty, 35, said that her core value are those of hard work and character — and not the vapid celebration of fame and wealth that the Kardashians are famous for flaunting.
Article continues below advertisement
"It's not that you hate any of them individually, but it's just that everything they stand for is against everything I stand for," the Australian actress explained. "And they're not famous for talent. I worked really hard to get where I've got to."
Wilson acknowledged that the reality TV family is "super popular," but how they got (and have stayed) famous is not her cup of tea.
"I mean how Kim Kardashian got famous from the sex tape and I just went to acting school and worked really hard," she said. "I am all about personality and working hard to get where I am."
Readers, do you agree with Rebel's remarks? Sound off in comments!