Ex-Jacko Pal Claims Marlon Brando May Be Real Father Of Michael Jackson's Son Prince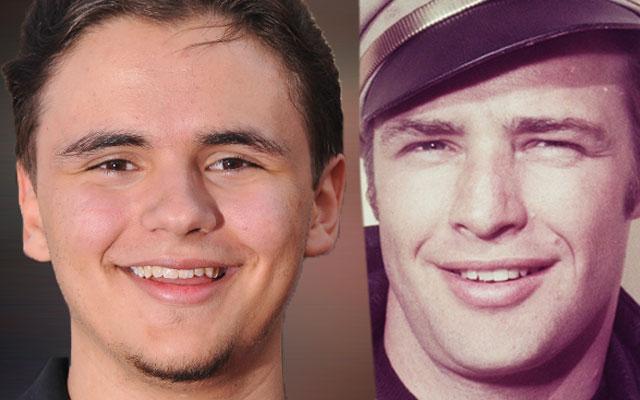 The recent passing of Prince Jackson's suspected secret dad, Dr. Arnold Klein, has launched the teen on a full-scale mission to discover his true paternity
But as rumors swirl about the circumstances behind Prince's birth, one Hollywood insider claims that the real father could be a familiar face --- screen legend, Marlon Brando.
British actor Mark Lester claims that Brando, along with a host of other celebs, was asked by Jackson to donate sperm. "Michael asked all of his closest friends, Uri Geller to Corey Feldman and Marlon to Macaulay Culkin," Lester told The Sun. "Macaulay was younger at the time, but it was never dismissed as a possibility."
Article continues below advertisement
Brando's age at the time certainly would not have precluded him from producing a sample. "Marlon obviously would have been in his mid-sixties or even slightly older but these things still happen." Lester insisted. "There's also the possibility that something could've been put on ice."
Lester also recalled that Michael and Brando remained close right until the end of the actor's life. "He spent many of his dying days there at Neverland." The Brit also marvels at how closely the teen resembles Brando. "He looked remarkably like Prince does now."
Despite the resemblance, however, Lester maintains that Klein very well could be Prince's father. According to an insider, Prince himself has insisted on a post-mortem DNA tests after seeing side-by-side photos of himself and of Klein as a teenager. "Prince is demanding to have a DNA test done on Arnie's body before he is buried to determine who is biological father is once and for all," the source told Radar.
Still, regardless of what the DNA test shows, Prince has made it clear that Michael will always be his dad. "The blood of the covenant is thicker than the water of my womb," Prince said. "I was raised by my dad with my brother and sister."