Nicki Minaj Caught On Camera Making Fun Of Disabled Woman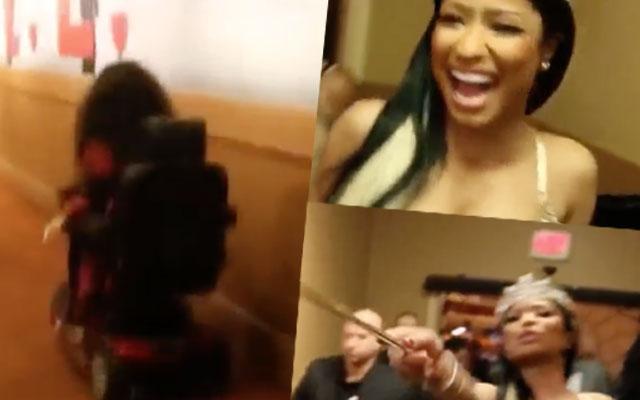 Rapper Nicki Minaj has some major explaining to do after uploading a video last night that appears to show her making fun of a woman in a wheelchair!
The video features a busty Minaj dressed up as a fairy during an appearance in Las Vegas. She spots a woman in a motorized wheel chair and laughs hysterically with her flunkies, saying, "Now if only I could find Handi-Man! Walk! I command you to walk!"
Article continues below advertisement
Handi-Man is a fictional disabled character played by Damon Wayans on the hit 90's sketch comedy show In Living Color. On the show, Handi-Man wore a superhero costume and stood up for the rights of the disabled.
Some of Minaj's fans have maintained it was all innocent fun, and that she was just making fun of a drunken friend. Others are less moved by the explanation, insisting that disability is no laughing matter.
Do you think Minaj should apologize for the video? Let us know in the comments section below!
https://instagram.com/p/9hgzowL8Se/?taken-by=nickiminaj