Mariah Carey & Billionaire Boyfriend Cooling Off After China Trip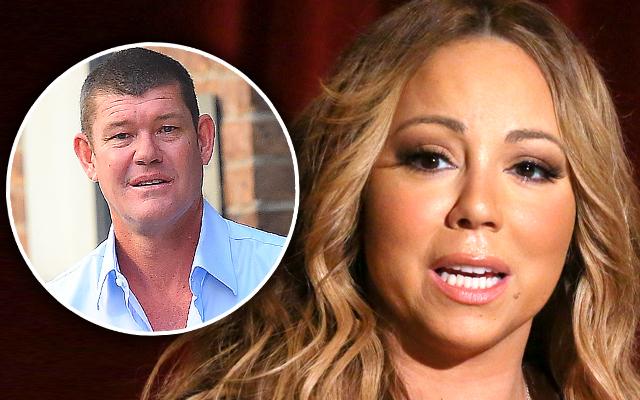 Mariah Carey's dream lover may not be James Packer after all!
The 45-year-old diva songstress and her billionaire boyfriend just returned from a trip to China, where Carey performed a one-night only gig on Oct. 27 for an estimated six-figure paycheck.
But even though the stakes were high, a source close to the singer tells RadarOnline.com exclusively that the trip was a "complete disaster!"
"James seemed to feel that, because he is an investor in the casino, he could call the shots. He was barking orders at Mariah like he was her master," the insider said.
Article continues below advertisement
"Anyone who knows Mariah knows that she does not take kindly to being told what to do!"
As RadarOnline.com previously reported, Carey and Packer began their whirlwind romance over the summer by jet-setting in a yacht across the Mediterranean – all of which was footed by Packer himself.
But, according to the source, even though Packer has big bucks, it does not seem like Carey will be getting her happy ending in this relationship after all.
"It doesn't matter how much money he has, because it's not like she is in need of his cash!" the source explained.
"She really felt like she was falling head-over-heels in love with him and now she is just not sure."
"He did a real good job at buttering her up and making her feel like a princess, but this China trip was a total turning point in the relationship."
Do you think that Mariah Carey and James Packer will stay together? Tell us your thoughts in the comments below.