Khloe Kardashian Shames Ailing Ex Lamar Odom In Bitter Twitter Rant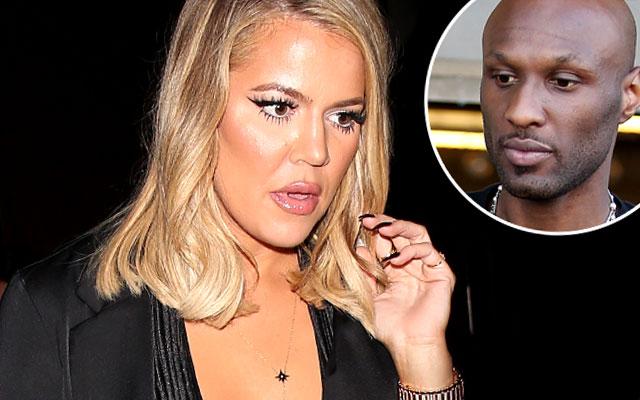 Khloe Kardashian let her rage out in an epic Twitter rant over estranged husband Lamar Odom.
Despite spending most of her waking hours caring for the former NBA star as he recovers from a nearly fatal overdose, the 31-year-old seemed to have had enough of her ex's antics.
Kardashian slammed Twitter trolls who thought it unfair that she put her divorce on hold while continuing her relationship with pro basketball player James Harden.
Article continues below advertisement
"You can't be with Harden and still be married fam, gotta choose one," one follower wrote, to which another replied, "For better or worse, sickness and health, till death do them part. I'm with you, she needs to pick one or the other."
Kardashian hit back hard, writing: "You should have said those to the man who went against all our vows. Judge yourself. F*** off."
"Divorce is still going forward. Doesn't mean I won't be there through sickness and health. I've proven that," she continued. "Stop believing everything you read. Not my place to clear up every rumor. I think I know what I'm doing in my life."
Then, in response to a more supportive Twitter follower, Kardashian dug the knife in further with her haters.
"They literally are probably jacking off to every word! Fucking loser ass trolls LOL," she wrote.
Meanwhile, Kardashian has been busy promoting her new book, Strong Looks Better Naked, though she had to cancel a few book signings after falling ill.
As RadarOnline.com previously reported, the reality star has been upset over "ungrateful" Odom, insisting on the TODAY Show that they're "married for a multitude of reason, but it's not for intimate reasons."