Exclusive
Khloe Kardashian Furious With 'Ungrateful' Lamar Odom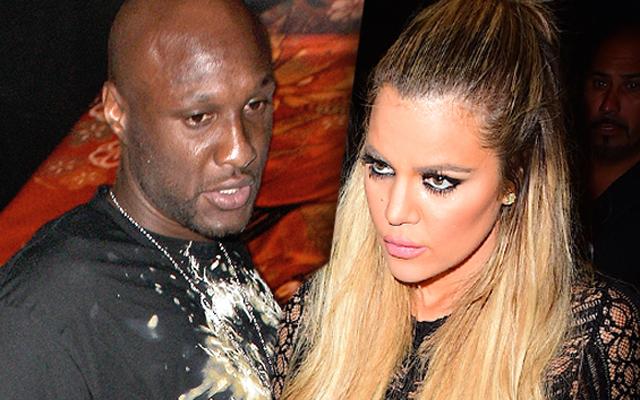 It looks like Khloe Kardashian may need to revisit her decision to call off her nearly finalized divorce from Lamar Odom.
RadarOnline.com has exclusively learned that the 31-year-old reality star is "furious" with the former NBA player after he accused her of exploiting him over the past few weeks.
"Khloe's really upset and she feels so used," a family insider tells RadarOnline.com. "She did everything with his best interests at heart and thinks he's being ungrateful."
Article continues below advertisement
Odom, 36, has been hospitalized since he overdosed and nearly died in October while on a bender at a Nevada brothel.
As RadarOnline.com reported, a source close to Kardashian revealed she had tried to block Odom's children, Lamar Jr. and Destiny, from seeing their dad following the accident.
But Kardashian had no problem allowing a camera crew to follow the family drama, which will undoubtedly wind up as a major plot on their show, Keeping Up with the Kardashians.
However, "Khloe insists she had no say in who could come and see him," says the family insider. "She can't believe he's the one accusing her of using him when she feels it's the other way around. She's really hurt that he would lash out at her — it's something he's never done in the past."
The family insider does admit that Odom is in an extremely fragile state both physically and mentally.
"To be fair to Lamar, he's barely coping with the stress of learning how to walk and talk again, but Khloe's taking this really badly. She's still seeing him and hoping he'll change his stance, but it isn't looking good for their future."