Karl Lagerfeld Applauds Kim Kardashian For Breaking Beauty Standards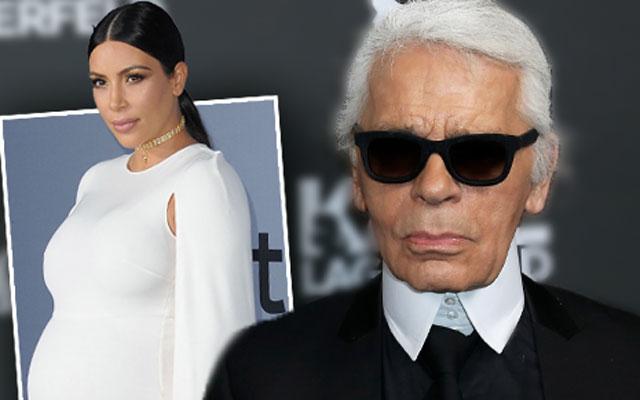 For once it's not just Kanye West praising Kim Kardashian's kurvy figure! Karl Lagerfeld gave the reality star a substantial nod, thanking Kardashian for breaking the mold when it comes to beauty standards.
"Kim's contribution to beauty and fashion...is the fact that you don't have to be super slim and very tall to be beautiful," he said.
The German fashion designer, who famously called megastar singer Adele "too fat," was quick to admire Kardashian's momager Kris Jenner and model sister Kendall, as well.
Article continues below advertisement
"I like her mother a lot and I adore her little half-sister Kendall," he gushed, adding, "I don't know the rest of this astonishing family."
Of course, Lagerfeld has been forced to eat his own words in the past, as he (sort of) apologized over his jab at Adele, calling himself her "biggest admirer."
As reported by Page Six, Kardashian just welcomed Lagerfeld and his designs to her popular mobile game—with over 30 million downloads— titled, Kim Kardashian: Hollywood.
"Beyond excited to welcome the one and only @KarlLagerfeld and his gorgeous F/W collection to the #KimKardashianGame," she shared on Instagram.
https://instagram.com/p/9l--aVOS0E/?taken-by=kimkardashian
Do you think Kim Kardashian has been a positive influence on the fashion industry? Let us know what you think in the comments below!