Jessa & Ben's Son Poses For His First Portrait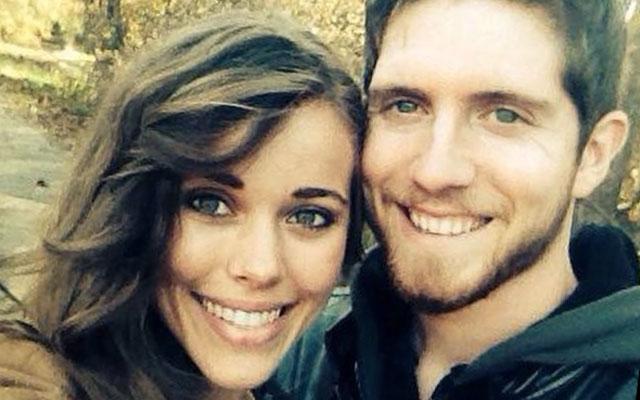 Baby Seewald has officially arrived on social media!
Jessa Duggar's brother-in-law Derick Dillard, married to Jessa's sister Jill, did the honors of posting a photo of the couple's little boy, congratulating the pair on their new arrival.
"Congrats to Jessa and Ben on the birth of their baby boy," Dillard wrote on Instagram. "@ben_seewald @jessaseewald y'all are great parents already! May you raise this little guy in the love and admonition of our Lord. #congrats #newparents #newnephew #prouduncle."
Article continues below advertisement
As RadarOnline.com previously reported, Jessa—who celebrated her 23rd birthday on Wednesday—welcomed her first child with 20-year-old husband Ben Seewald nearly a year to the day they married at the First Baptist Church in her native Arkansas.
The couple welcomed their little bundle of joy, weighing in at 9 lbs. 11 oz. and was 21 ½ inches long, on Thursday afternoon, November 5.
While it's been a tough year for the 19 Kids and Counting family, who saw their show canceled following Josh Duggar's molestation scandal, the new arrival of Baby Seewald will surely bring a new wave of joy.
The proud parents have yet to announce their baby boy's name, though they dubbed him the nickname Quincy throughout Jessa's pregnancy.
"Ben started calling our little one 'Quincy' and the nickname just sorta stuck," she wrote on the Duggar Family Blog.
What do you think of Baby Seewald? Let us know in the comments below!
https://instagram.com/p/9wj6zxsAt7/
https://instagram.com/p/9w6y1EhWj_/
https://instagram.com/p/9wsZhoBQG7/