Gwen Stefani & Boyfriend Blake Shelton's 'Planned' PDA Exposed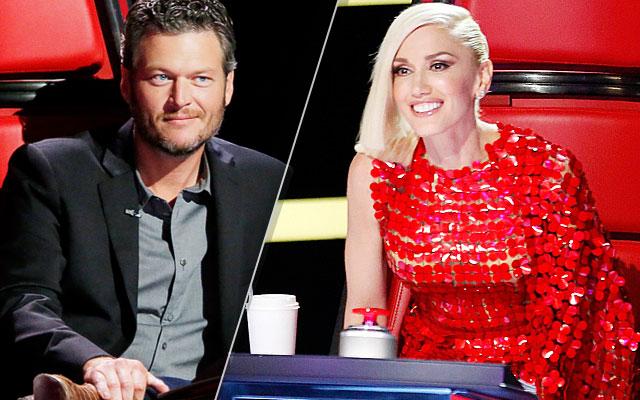 Gwen Stefani and Blake Shelton are giving fans of The Voice exactly what they want! After months of secretly hiding their steamy new romance, Stefani, 46, jumped into her country crooner co-star's arms prior to last night's live taping for their hit NBC singing competition show -- but a production insider told RadarOnline.com exclusively that the seemingly spontaneous moment was totally planned!
"Gwen and Blake's romantic embrace Monday night was something that they decided to do prior to the taping," the insider said.
Article continues below advertisement
https://instagram.com/p/-KrWQdzUtw/
"They are loving this attention and are working with producers now on more ways to let their love shine on air because the audience clearly loved it!"
But the audience was not the only ones loving what the couple was serving. As RadarOnline.com reported, after Shelton, 39 and Stefani confirmed that they were a couple two weeks ago, their bosses urged them to turn their new romance into ratings gold for the show. And they have done just that.
"Blake and Gwen are not in full on lovey couple mode and not just when they are in front of an audience," said source, adding, "When they are not needed on set, they are in her dressing room alone with the door closed."
Do you think that Gwen Stefani and Blake Shelton are in love with each other? Tell us your thoughts in the comments.