Casey Anthony Kept Daughter's Body In Trunk For FIVE DAYS: New Book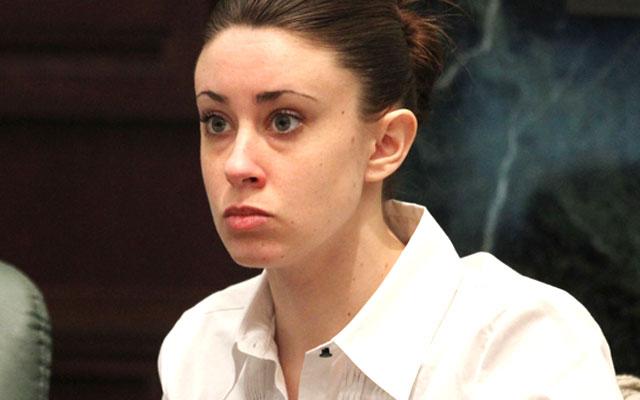 A shocking new book claims that in June of 2008, Casey Anthony drove around with the body of her dead daughter Caylee for FIVE DAYS prior to disposing of it.
Dominic Casey, a private eye the family hired to find the toddler's lifeless body in the wake of her death, makes this shocking revelation and more in his new book Privilege Waived – Part II, Caylee Marie Anthony.
The private eye wrote that Anthony spent time on Monday, June 16, 2008 at the Orlando home her parents lived in browsing online for various suffocation methods, suicide-related materials and her Facebook page.
Article continues below advertisement
Anthony then "changed Caylee into her bathing suit" before she "maliciously drowned" the toddler, the private investigator wrote, after which Anthony "carried her lifeless body in her arms from the pool, through the side gate to the garage and into the trunk of the car."
She placed the child in double-bagged black garbage bags prior to placing those into a canvas laundry bag. The private investigator wrote that after the child's body remained there for nearly a week, "body fluids had leaked out from the black garbage bags into the laundry bag, the trunk and onto … Casey's clothes, her black boots and the white trash bag."
Antony walked by a swamp near a utility easement and tossed the bad containing the child's remains into a swampy lot, at which point she "returned to her car and drove off," the private investigator wrote. She then called a friend and complained, "It smells like something died in my car."
Anthony was infamously acquitted of first-degree murder, aggravated child abuse and aggravated manslaughter in the death of her 2-year-old daughter Caylee in 2011.