'CAROL' Leads Independent Spirit Awards With 6 Nominations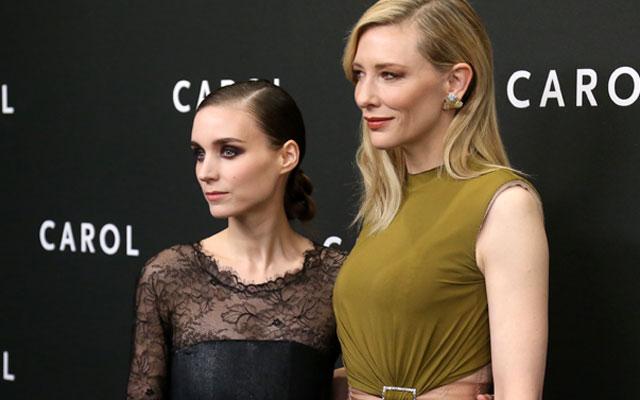 The drama Carol was the big winner with six nominations, as contenders for the 31st Film Independent Spirit Awards were announced Tuesday.
The film, directed by Todd Haynes and starring Cate Blanchett and Rooney Mara, is up for best feature film, director, screenplay (for Phyllis Nagy), cinematography, and female leads, for both Blanchett and Mara.
The early critical success for the movie, which chronicles a lesbian romance set in New York in the 1950s, indicates that indie film community has embraced it — particularly for the Oscars — as award season looms.
Article continues below advertisement
The film is getting Best Picture buzz, as well as Best Director momentum for Todd Haynes. It already has three nominations at the Gotham Awards in NYC Monday night (where Haynes is also slated ot receive the career award), as well as a British Independent Film Award nomination so far.
The Independent Spirit Awards are focused on American movies that demonstrate "uniqueness of vision, original and provocative subject matter" on a budget of $20 million or less.