Reliving The Pain: Shannon Beador Describes Explosive Confrontation With Hubby David's Mistress: 'That Was A Knife In My Heart'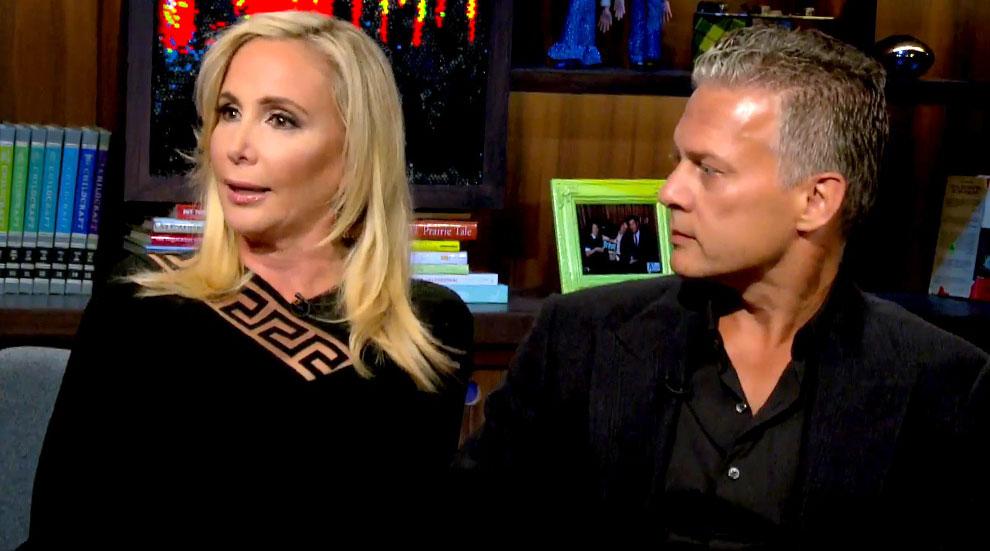 Shannon Beador is finally talking about the big elephant in the room: husband David's former mistress.
The Real Housewives of Orange County stars sat down with Andy Cohen on Watch What Happens Live to discuss the affair that rocked their marriage to the core.
"I have actually spoken to her because she called me once," Shannon told Andy. "But I've never sought her out."
Then, trying not to break down in tears, she added: "In that conversation I wanted to say certain things but I didn't. I said, 'I want my family back.' Her response was, 'He's obsessed with me! He wants to marry me! I don't even know the guy,' and it was not, it wasn't a kind conversation."
Article continues below advertisement
Watch the Video on RadarOnline:
"I don't think people understand the level of hurt," Shannon continued.
"One day David handed our daughter Stella his wedding ring and said, 'Give this to your mother, I don't want it anymore,' and that was a knife in my heart," she confessed.
"I thought we're never going to get back together and I had to do some of the interview commentary for the show and I wore his wedding ring because there wasn't any way I was going to give up."