Win A Hollywood Game Night Gift Bag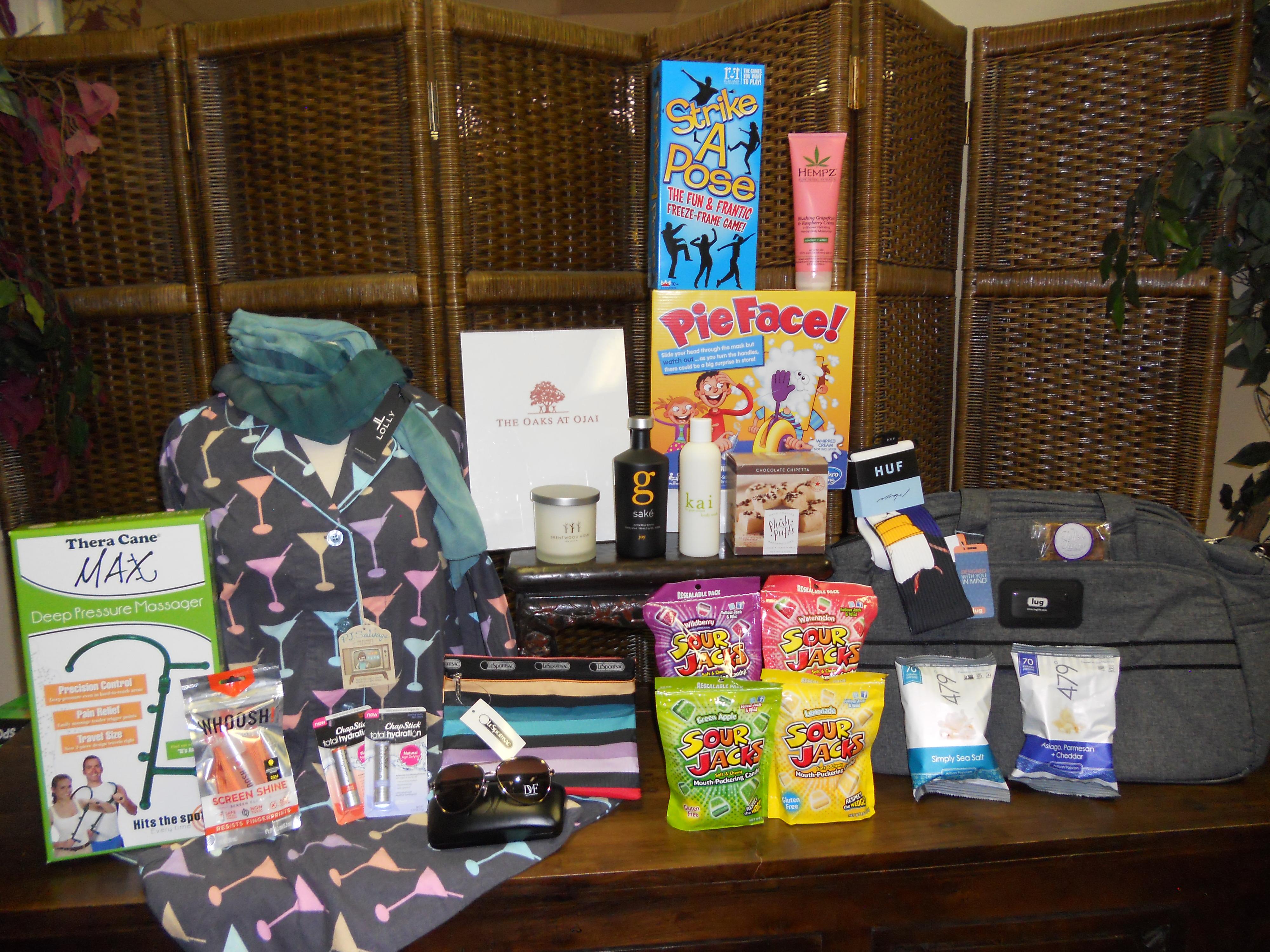 You too can be a star! Win the bag given to all the stars backstage at Hollywood Game Night!
To enter, be sure to follow us on twitter and tweet using #RadarGiveaway. Contest ends Oct 30th at midnight. The more you tweet, the higher chance you have to win!
Gift Bag Includes:
Brentwood Home – Brentwood Home, best known for their all natural 'bed-in-a-box" eco-friendly mattresses, also offers a robust product portfolio like organic cotton sheets, fine-linen draperies, pillows filled with unique, down alternative materials and therapeutic pet beds. Brentwood Home produces non toxic, all natural, allergen free products throughout their entire sleep catalog that emphasizes health, comfort and well-being. BrentwoodHome.com
Article continues below advertisement
ChapStick Total Hydration 100% Natural - New ChapStick® Total Hydration 100% Natural is an age defying formula with Argan Oil and a unique blend of natural butters and oils to moisturize and replenish your lips. It's clinically proven to provide healthier and more youthful looking lips. shopchapstick.com
Hempz – Blushing Grapefruit & Raspberry Crème In-Shower Hydrating Herbal Body Moisturizer is enriched with 100% Pure Natural Hemp Seed Oil and blended with rich, smoothing extracts and conditioners to help restore smoothness, softness and hydration with every shower or bath. hempzproducts.com
HUF WORLDWIDE – Founded in 2002 by professional skateboarder Keith Hufnagel, HUF is a Los Angeles based manufacturer of premium footwear and apparel designed for contemporary skate and lifestyle. HUF is proud to partner up with late legendary artist Patrick Nagel to release a pair of limited edition socks featuring a sublimated print of his famed work to highlight his legacy. hufworldwide.com
kai - The perfume oil and body wash are fragranced with kai's light, intoxicating blend of a gardenia top note wrapped in white exotics. All kai products are crafted with natural essences, nutrient-rich ingredients, beneficial antioxidants, and free of harsh chemicals including aluminum, parabens, sulfates, and phthalates. Winner will receive body wash. kaifragrance.com
Article continues below advertisement
LeSportsac – Cosmetics pouch. lesportsac.com
LOLLY CLOTHING – Mila French terry fringe scarf with a cloud wash or Meli Rayon sheer scarf in cloud wash are both stylish and functional. Made in the USA. LOLLY-CLOTHING.COM
Lug – Lug is a lifestyle brand that provides smart, stylish bags and accessories for everything from work to play to active living everyday - all in brilliant color. With a focus on functionality and fun, Lug takes pride in generating fresh ideas for those on the go. luglife.com
Marchon Eyewear - DVF Eyewear and Lacoste Eyewear by Marchon - Marchon Eyewear, Inc. is one of the world's largest manufacturers and distributors of quality eyewear and sunwear. Marchon distributes its products through numerous local sales offices serving over 80,000 accounts in more than 100 countries. Winner will receive one pair of sunglasses. marchon.com
Pie Face from Hasbro – In this laugh out loud game, players load the arm with whipped cream or the included sponge and take turns sliding their head through the mask and spinning the spinner. Turn the handle the number of times indicated on the spinner and the tension on the arm will build -- suddenly someone will be surprised with a face full of whipped cream! HasbroGaming.com
Article continues below advertisement
P.J.Salvage – P.J.Salvage is a leading fashion-forward contemporary brand of lifestyle apparel, fashionable pajamas, loungewear and sleep to street fashion. The brand philosophy is fashion and comfort 24/7. www.pjsalvage.com
Plush Puffs Marshmallows – Plush Puffs are a hand crafted marshmallow, made from scratch with no artificial ingredients and loaded with light and fluffy flavor. plushpuffs.com
R&R Games – Get your bendy on with Strike a Pose, the hilarious freeze-frame party game where you're the Statue Collector and it's your job to figure out who or what everyone else is posing as. In a roomful of frozen friends, can you pick out the Zombie or the Bartender; the Eiffel Tower or the Grand Canyon - It's time to Strike a Pose! RnRGames.com
SakéOne – Bold, yet elegant in its depth of flavor and body. The essence of East meets West in one little bottle. Alcohol is not included in this prize. Winner will receive a t-shirt. sakeone.com
Sour Jacks® - Discover the mouth-puckering sour flavor of Sour Jacks® Watermelon, Lemonade, Wildberry, and Green Apple. Only Sour Jacks® delivers maximum sour taste with flavor-packed wedges that will turn your taste buds up to a whole new level. SourJacks.com
Article continues below advertisement
The Oaks at Ojai Spa – The Oaks at Ojai. A casual get fit getaway including healthy spa cuisine, hiking, fitness and more in The Ojai Valley. Winner will receive a spa day for two, which includes one day of fitness classes, all meals and use of property amenities. oaksspa.com
The Toffee Twins - We are twins who make one of a kind, out of this world toffee. We bake custom flavors like Milk Chocolate Potato Chip Toffee, Oreo Toffee, Pretzel Coconut Toffee, and so many more! TheToffeeTwins.com
Thera Cane MAX Trigger Point Massager – Treat yourself to deep relief from painful, knotted, spasmed muscles. This amazingly simple yet effective self-massager makes it easy to apply pain-relieving deep compression directly to hard, knotted "trigger points" anywhere they occur - breaking up tension even in the hardest-to-reach muscles between your shoulder blades! www.theracane.com
WHOOSH! – WHOOSH! is a super-natural, next-generation screen cleaner – perfect for all your tech gadgets – that repels dust, smudges, and fingerprints. Visit whoosh.com to learn more about the importance of proper tech hygiene. whoosh.com
Article continues below advertisement
479 Degrees – 479 Degrees, the optimal temperature for popping corn, produces artisan popcorn using only the highest quality ingredients. Kettle cooked in small batches, 479 Degrees offers gourmet flavors that are low calorie, non-GMO, and gluten free, perfect for snacking, family movie night, school lunches and more! 479degrees.com
Items in photo subject to change based on availability- some colors and styles may vary. Courtesy of Backstage Creations. www.backstagecreations.com