Vicki Gunvalson Says 'RHOC' Costars Abandoned Her During Brooks Breakup: 'I Guess We're Just TV Friends'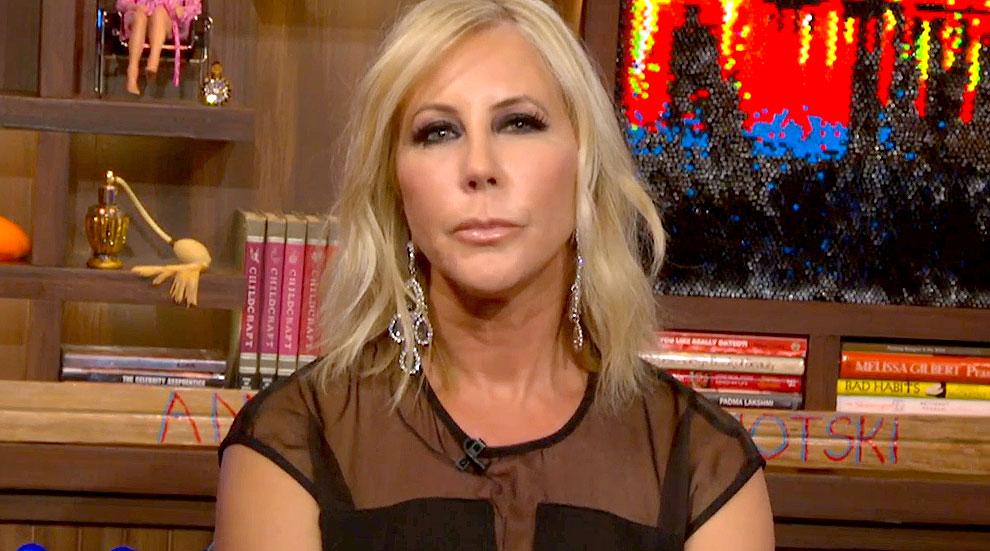 After the explosive finale of The Real Housewives of Orange County aired on Monday, Oct. 12, show veteran Vicki Gunvalson sat down with Andy Cohen on Watch What Happens Live to dish on the not-so nice 'Wive of the O.C.
The 53-year-old explained that since her breakup with controversial boyfriend Brooks Ayers, none of her costars have reached out to show her any support.
"I've had two huge losses this year," she said, referring to the death of her mother and her recent split from Ayers. "And they're not there for me."
Article continues below advertisement
"That makes me realize that we are just TV friends, I guess. I don't know," she added.
Watch the Video On RadarOnline:
As for what caused her big break up, Gunvalson explains it was for a number of reasons.
"There were a lot of things," she started, citing her daughter Briana's strong dislike of the longtime bachelor, then adding, "Him being from the south, he really wanted to go back to the south. I just think with the stress of the show, and he's sick, so at the end of the day it just didn't work anymore."
"Long term it wasn't going to work, short term it was amazing," Gunvalson concluded.
Gunvalson's mention of Brooks' supposed cancer seems to indicate that she still believes him to be ill, despite her RHOC costars' suspicions that he's been faking (season 10's primary source of drama).
Watch the Video On RadarOnline:
As RadarOnline.com previously reported, Brooks has refused to take a lie detector test regarding his alleged sickness.
Do you think Vicki deserves to be abandoned by her friends after she stormed off in the season finale? Or does she deserve a second chance? Let us know what you think in the comments below!