It's On! Vicki Gunvalson Defends Ex Brooks Ayers' Cancer AGAIN, Slams 'RHOC' Costar Shannon Beador For Her 'Betrayal'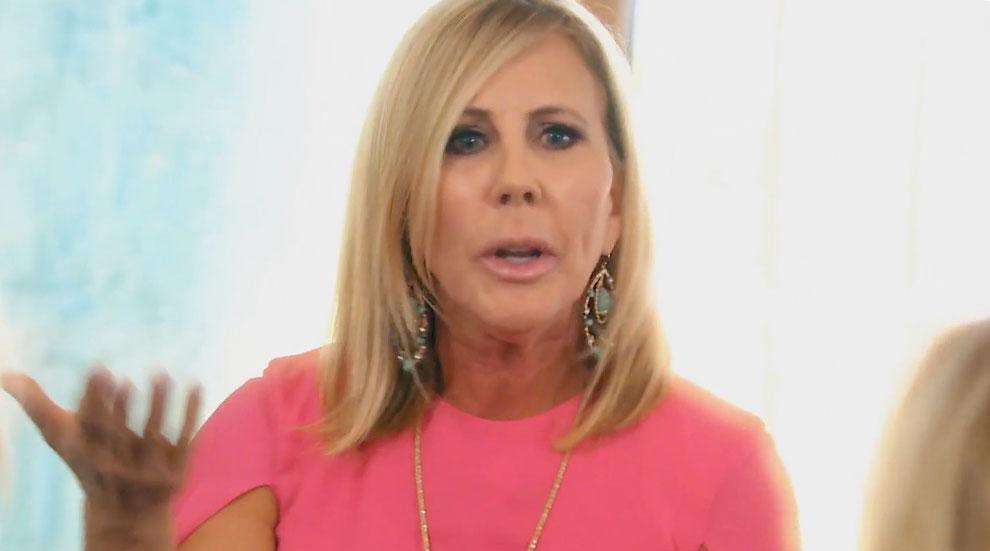 Vicki Gunvalson may be singing the blues following her huge fallout with her RHOC costars during season 10's finale, but that doesn't mean she isn't sticking to her guns.
In a recent Bravo blog, the explosive reality star continued to defend ex-boyfriend Brooks Ayers' alleged battle with cancer, slamming former BFF Shannon Beador along the way.
"As I write this blog, I have so many mixed emotions, but mostly it's sadness and betrayal," Gunvalson shared. "The constant subject line of Brooks' cancer, his choice of treatment, and if he was 'faking' it or not has gotten out of control. My stance is I do not believe he faked cancer, as there are way too many people involved, way too many doctor visits and way too many doctor reports which would be very difficult to falsify."
Article continues below advertisement
"Shannon referred Brooks to her doctor and he ended up deciding not to go," she said. "Shannon was passionate about getting her doctor on TV I think, or maybe it was coming from a good place, I don't know any more. He had his own medical team of doctors and he decided to stay with them. Although he thought he would go see her referral initially, he changed his mind. I had nothing to do with his decision."
Meanwhile, 'Wives Heather Dubrow and Shannon Beador insist that Vicki was the one to shut them out as friends, expressing their ongoing concern over Brooks' potential fakery.
Do you think the truth will finally be revealed about Brooks cancer during the reunion show? Let us know what you think in the comments below!