UFC GYM Observes Breast Cancer Awareness Month With FIGHT FIT –– Open Houses Provide Classes To Public With All Donations Going To Charity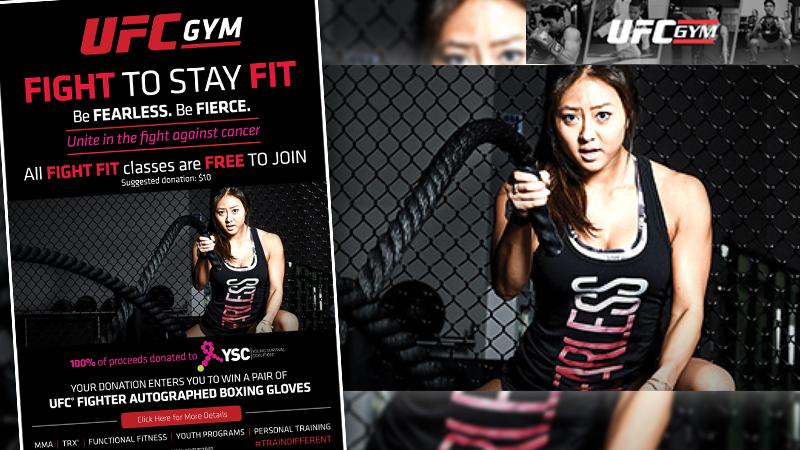 With Breast Cancer Awareness Month here, the UFC GYM is supporting the cause with FIGHT FIT, a specially-geared campaign which runs the entire month.
The UFC GYM, putting their own twist to the cause, is encouraging and promoting breast cancer awareness, and continued focus on a healthy lifestyle, through their venues with FIGHT FIT with UFC GYM.
As part of the campaign, more than 120 UFC GYMs nationwide will open their doors to the public for FIGHT FIT Open Houses, in which classes will be open to the public. Anyone who attends the classes will have the option to donate (a suggested amount of $10) to charity.
Article continues below advertisement
Those who donate will also be entered into a drawing to win boxing gloves signed by a UFC fighter. The classes will run through Oct. 31, with a limit of one per week.
In addition to the FIGHT FIT with UFC GYM program, the organization is also hosting Master FIGHT FIT Classes, instructed by Master Coaches and UFC Fighters (*when available).
In the battle to fight cancer with a healthy body and mind, the UFC GYM is encouraging people to keep their weight at a healthy level through regular exercise and a healthy diet. The UFC GYMs provide unparalleled functional fitness and MMA programs, personal training & private coaching helping to build healthier communities nationwide.