Turning Back The Clock
Turn Back The Clock With The Ageless Workout By Nutrition And Performance Specialist Nora Tobin!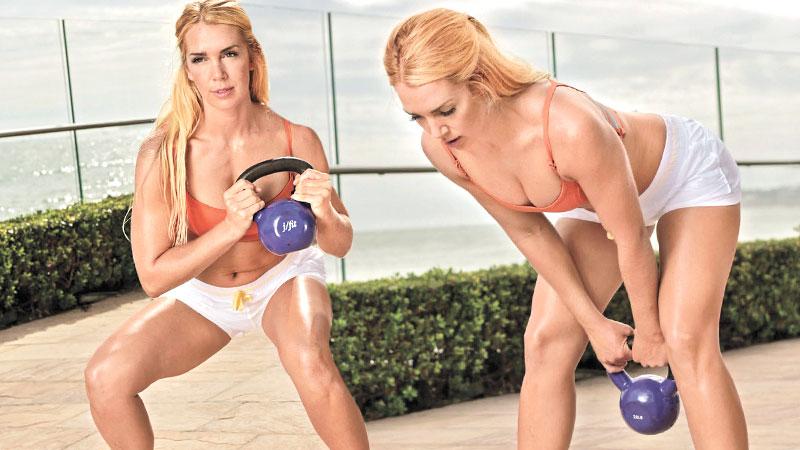 Slowing the aging process is an uphill battle, but the good news is, there are proven, all-natural ways to look – and feel – younger. Resistance training is one of the best methods of safeguarding against the damaging effects of the aging, such as oxidative stress. The result of a cellular imbalance between harmful oxidants called free radicals and stabilizing antioxidants, oxidative stress can contribute to many serious health conditions, including neurodegenerative diseases, such as Alzheimer's, heart problems and cancer. By boosted antioxidants, weight lifting can help to neutralize this threat. In addition, resistance training helps the body manage glucose levels (you burn through carbohydrates for energy while you lift), which is key for weight management and heart health. The best part? Just three days of weight training a week is enough to reap its many benefits. To get started, try these two moves with nutrition and performance specialist, fitness consultant for Four Seasons and Shape contributing editor Nora Tobin! Be sure to begin with a weight you can safely handle.
Article continues below advertisement
Equipment: 8-to-15-lb. kettlebell or dumbbell
Instructions: Perform three sets of 10 reps each.
Squat Rotations:
Step 1: Stand with feet hip-width apart, holding kettlebell at chest height (you can grip the sides of the bell if holding the handle is uncomfortable). Bend at the knees, shift hips back and lower yourself until thighs are close to parallel with the floor.
Step 2: Turn hips to the right as you extend legs back to straight, raising the kettlebell overhead as you go. Return to the center and repeat. Then switch sides.
Step 1: Stand with feet hip-width apart. Hold the kettlebell in front of you with both hands, arms relaxed. Bend the knees and shift hips back until torso is nearly parallel to the floor. Let the kettlebell fall between your legs.
Step 2: Press through the feet, engage glutes, and move explosively to stand pressing hips forward. Maintain a straight spine and strong core the entire time.
But that's not all! Check out the best-kept antiaging secret, SeroVital-hgh!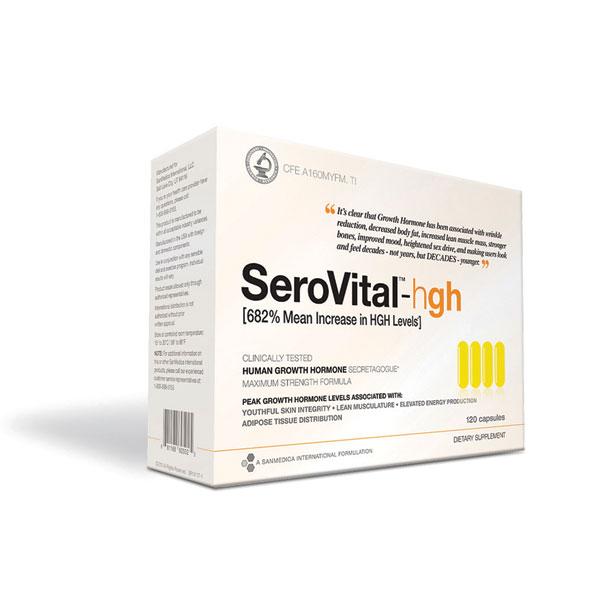 As Juan Ponce de Leon discovered in the 1500s and high-definition cameras can confirm, there is no Fountain of Youth – or is there? For years, some celebrities have sworn by human growth hormone (HGH), which they believe can help reduced wrinkles, decrease body fat and increase lean muscle mass. So why isn't everyone using it? HGH injections require a doctor's prescription, cost thousands of dollars and use a synthetic chemical compound that may do more harm than good. But SeroVital-hgh changes all that. Thanks to a specialized blend of amino acids, this dietary supplement has been shown to boost the body's mean HGH levels by 682 percent. Anything with that kind of age-busting possibility (think tighter skin, boosted energy and mood, stronger bones and even improved sex drive) sounds like a no-brainer to us! Get all the facts at serovital.com or ulta.com.