'Tis The Season! Jamba Juice Introduces Special Fall Smoothies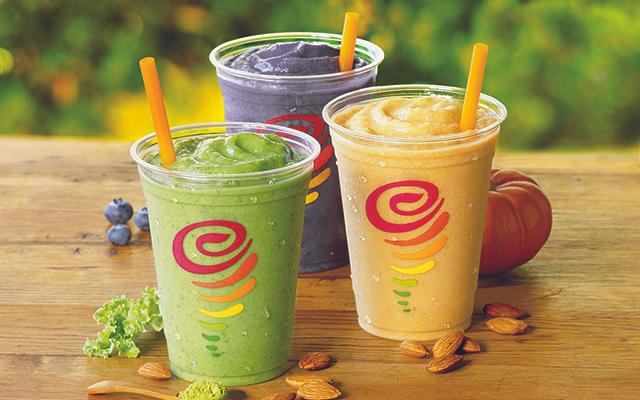 Pumpkin spice lattes are so last season. Upgrade your basic beverage this fall to sip on the fresh, healthy autumnal alternatives from Jamba Juice.
The chain's new Pumpkin Almond Smoothie is out just in time for National Pumpkin Day on October 26. Featuring real pumpkin, cinnamon, nutmeg and almond milk, it's a refreshing and flavorful snack full of the antioxidants and cold-fighting vitamins of your favorite superfood veggie.
Article continues below advertisement
Or, toast to National Peanut Butter Month in November with the new Peanut Butter & Berries smoothie. Blended with real whole strawberries and blueberries, it's a gorgeous and delicious blend of flavorful nutrients. Plus, the almond milk base will give you even more calcium than regular cow's milk.
So this season head to Jamba Juice for your sweet -- and super healthy -- treats. The trick will be choosing your fave!