Heartbreaking! Teresa Giudice Prison Phonecall Leaves Daughter Gia In Tears -- Watch Her Meltdown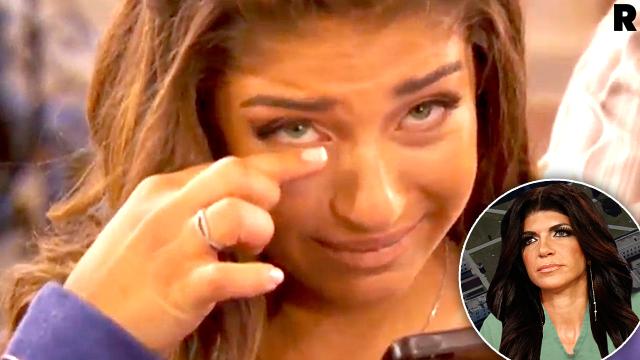 Teresa Giudice's year-long incarceration is taking a heartbreaking toll on her four daughters. Husband Joe Giudice and the girls are appearing in a three episode special The Real Housewives of New Jersey: Teresa Checks In and in a sneak peek clip Gia Giudice can't hold in her heartbreak while the cameras are rolling.
As the phone rings with the call from Teresa and the girls and their dad gather around the phone, she asks her daughter "Is your makeup on?" and the teenager smiles but struggles to stop crying.
Article continues below advertisement
Her concerned mother asks if she's with her grandparents but Gia is overcome with emotions and can't even speak to her mother.
"My mom doesn't want me or anyone to get emotional," she admits in a confessional.
"So I try my best to keep it all together."
As Radar previously reported, Teresa will be released from jail and will return home to her New Jersey McMansion and her daughters before Christmas.
Check out the video below of Gia's emotional phone call from Teresa.