Tamra Judge Ripped By 'Haters' Over Facebook Post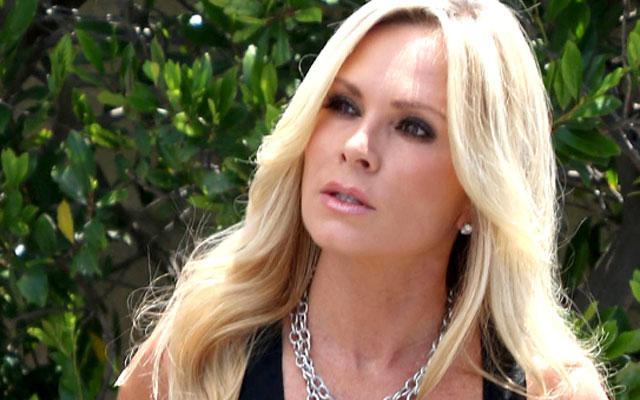 A Halloween reference or just a regular insult? Fans called Tamra Judge an "old witch" when she shared a wedding day picture that her husband, Eddie Judge, had posted online.
"I love you more Mr. Judge," the Bravolebrity wrote after her hubby wrote: "I love this beautiful lady," but the vicious comments were immediate.
"Just watched the last episode of the oc season 8 and you really are a vicious old witch," one non-fan wrote.
Article continues below advertisement
A simple slam of "Trash," was also posted to the 48-year-old grandmother.
The reality star and her gym-owning hubby aired their wedding for the RHOC cameras in 2013, but another person slammed her for her multiple marriages, writing: "heck after 3 attempts you should have gotten it right. But I'm in the camp that will wait another few years before calling it a success."
https://instagram.com/p/9bcPTxvCtC/?taken-by=tamrajudge
Now, some are even calling for her to quit RHOC!
But she did have at least one defender who took her side against the vitriol: "So many haters LOL AT LEAST SHE IS MARRIED. You punks can't even find a date," one fan wrote.
What do you think about Tamra's haters? Should she quit The Real Housewives of Orange County? Sound off in comments below.