'Devastated' Daughter! 'Sister Wives' Teen Maddie Rejected From Church Over Parents' Scandal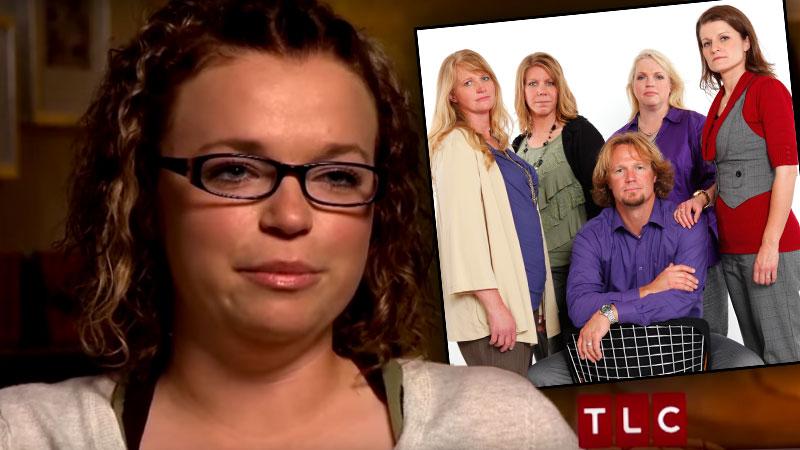 Kody Brown and his four wives have often been criticized for practicing polygamy— but it's their 17 children who bear the brunt of society's rejection.
On this week's episode of TLC reality show Sister Wives, Kody and wife #2 Janelle's daughter Maddie, 19, is turned away by the Mormon church after she requests to be baptized like many of her friends at Utah State University.
The Church of Jesus Christ of Latter-day Saints gives her the option of disowning her polygamous family, but the teen is close to clan, even though she doesn't want to practice multiple marriages in her own life.
Article continues below advertisement
"I don't know if I want to join the church now, because if they want me to publicly denounce my family, why would I want to be a part of your church?" she sighs.
The college student took to Twitter after the episode aired to further discuss the heartbreaking incident.
"The LDS church rejecting me for my parents' choices was one of the most devastating things I have been through," she confessed.
However, Maddie claimed to have moved on from the church's refusal to accept her as a member— in no small part due to fiancé Caleb Brush, 28.
"I am very happy with my life now," she wrote. "My family was and is very supportive. I now also have an amazing fiancé and a good life to look forward to,"
The next day, she gushed over the flowers her husband-to-be surprised her with "just because."
Though Maddie and Caleb plan to share a strictly monogamous marriage, she has been the subject of her own love scandal.
As RadarOnline.com exclusively reported, Caleb is not only her fiancé, but her family member as well.
The Wyoming-based mine equipment repairman is the brother of Maddie's beloved aunt Erica, who was married to Kody's brother Curtis until his tragic death at just 34 in 2013.