Saudi Arabian Prince Accused Of Sleazy Demands Against Staffers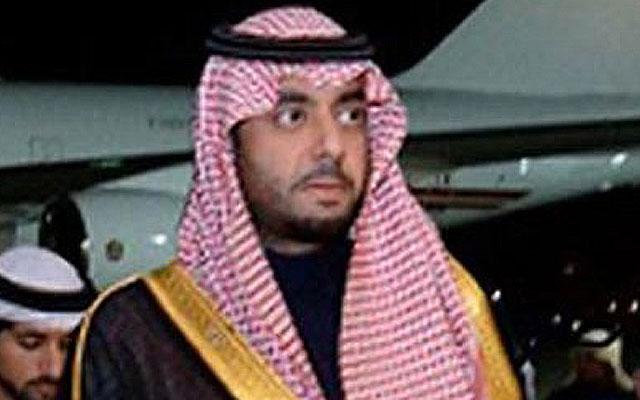 A Saudi Arabian prince wrapped up in an embarrassing sex scandal is accused of commanding everyone on hand at his Beverly Hills mansion last month to take their clothes off because he wanted to see "some naked p***y," according to court docs.
The shocking incidents involving Prince Majed bin Abdullah bin Abdulaziz Al Saud, according to a sexual harassment civil suit filed by three of his former female employees, occurred between Sept. 21 and Sept. 25 at his $37 million home in one of the wealthiest neighborhoods in Los Angeles.
Article continues below advertisement
The shocking, on-the-record accusations were published by Daily Mail Monday, as his ex-employees accused him of behaving in a manner that caused them "emotional and mental distress."
At that time, the women claimed that the son of late Saudi King Abdullah was so "intoxicated, abusive and aggressive" that one woman fled the property "in fear for her life," adding that outside the compound, the prince's girlfriend and a separate woman were "shaking and crying" and sporting "bruises and blood on their face and body."
Other previously-mentioned alleged incidents in the four-day span include one in which the prince approached a woman in "a sexual and aggressive manner," and when she rebuffed his advances, he shouted at her, "I am a prince and I do what I want. You are nobody!"
The prince was also accused of having a male subordinate play with his genitalia; and asking another assistant to bend over and pass gas in his face.
Article continues below advertisement
"Eventually, the whole truth will surface and Mr Al Saud will have to bear the consequences of his despicable actions," the attorney for the women, Vadim Frish, told the outlet. "No one, including a member of the royal Saudi family, should get away with this appalling behavior."
The prince, 29, was arrested Sept. 25 in the wake of his neighbors calling the police to report a bleeding woman trying to flee the property. Upon being charged with battery and forced oral copulation, he made his $300,000 bail.
Officials in Los Angeles last week stated that the Saudi royal would not be charged with felony violations in connection with the allegations. City Attorney Mike Feur could go for misdemeanor charges against the prince, which carries a potential one-year jail sentence and a $3,000 fine.
In response to the civil accusations, the prince's attorney Alan Jackson said, "I will not dignify these salacious allegations — which the District attorney found to be unsupported by evidence – with a response. The decision by the D.A.'s office not to file charges shows that the accuser's stories cannot be substantiated.
"The sheikh is very happy to put it behind him and move on with his life."