Rosie's Daughter Chelsea Admits: I Don't Love Her!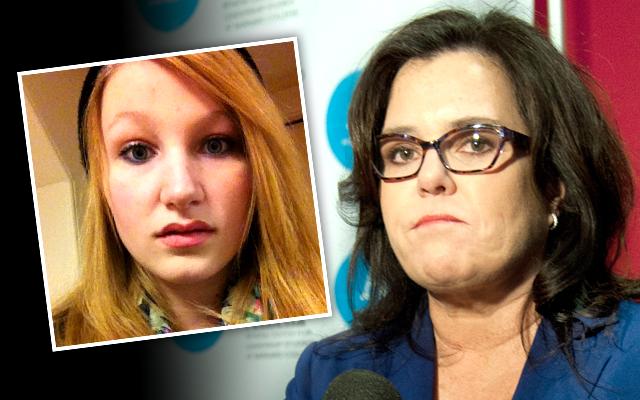 The war between Rosie O'Donnell and her daughter Chelsea exploded Friday as the 18-year-old opened up to Inside Edition about her strained relationship with her famous mom and why she doesn't love her!
"I care about her and I hope she's doing well, but love is a really big word and I wouldn't really use that," the teen told Inside Edition in an interview airing Monday.
As Radar reported, family drama was thrust into the spotlight this August when Chelsea disappeared from Rosie's Nyack, NY, home. Rosie said she ran away, but Chelsea now says she was thrown out.
Article continues below advertisement
"She got upset with me because I wouldn't talk to her," she claimed. "And said she was getting all that stuff at work and didn't need it at home and to take my dog and 'have a nice life.'"
Rosie later publicly announced that Chelsea was mentally unstable and off her medication, a move Chelsea said was a low blow.
"Some of things that have happened in the last few months I can't get over or forgive her for," she continued, "kicking me out of the house, putting it out that I'm mentally unstable."
Just as a preview of the interview was released, Rosie took to Twitter to slam her daughter for speaking out.
"18 years ago tomorrow - i met my daughter for the first time," she wrote, above a photo of a post by Chelsea begging for privacy on October 20.
She slammed, "a plea 10 days ago ...now a photo shoot #choices"
Watch the full interview Monday on Inside Edition and stay tuned to Radar for the latest.