She Said What? Rihanna Calls Race Faker Rachel Dolezal A Hero!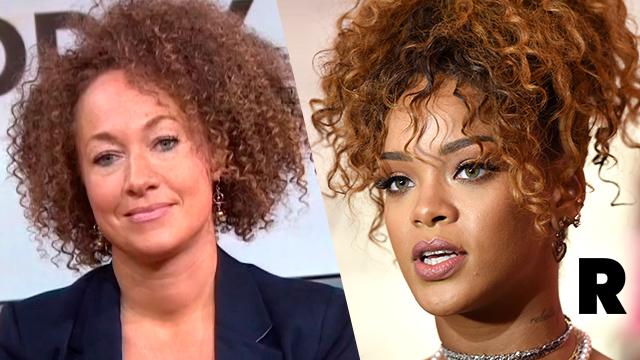 Back in June, NAACP leader Rachel Dolezal was exposed for faking her race and lying on local ombudsman paperwork by saying that she was black, when in fact she is caucasian. Now, Caribbean songstress Rihanna is coming to her defense, calling her a hero!
When news came out that Dolezal had been using dark makeup and weaves to pose as a black woman, many African Americans responded with outrage that their ethnic identity was being worn as a costume for Dolezal's own social and professional gain. But Rihanna had a different take on the story, sharing her perspective with Vanity Fair. "I think she was a bit of a hero," the singer said of Dolezal. "Because she kind of flipped on society a little bit. Is it such a horrible thing that she pretended to be black? Black is a great thing, and I think she legit changed people's perspective a bit and woke people up."
Article continues below advertisement
As Radar reported, Dolezal attended Howard University, a historically black university, where she unsuccessfully sued the institution for discriminating against her as a white woman. She later went on to claim that she was, in fact a black woman, and was exposed by her parents for lying about her race, and for finding a black man to pose as her father for local events in Spokane where she served as an officer of the NAACP. Dolezal has since resigned her post with the chapter, and is currently pregnant with a son. She has declined to name the father of the child.