Mario Singer's Mistress-Turned-Girlfriend Rubs Romance In Ramona's Face –– She Declares 'They're In Love'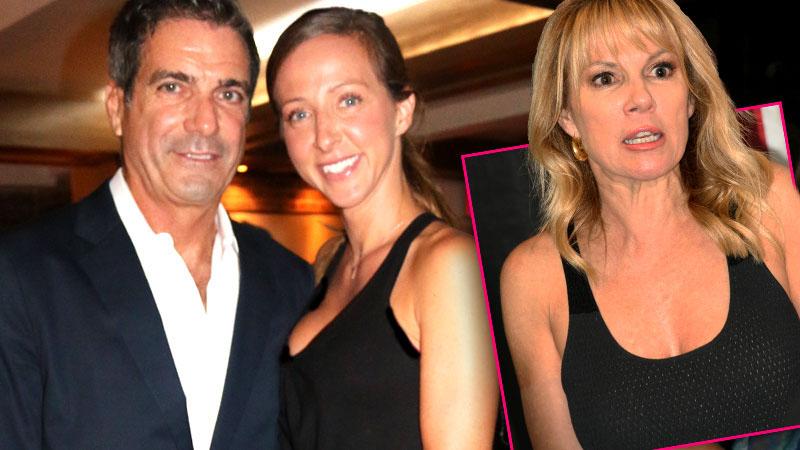 Fellow partiers were shocked and horrified when The Real Housewives of New York star Ramona Singer's cheating ex Mario stepped into a swanky NYC soiree this week with his much younger former mistress on his arm.
But now, RadarOnline.com can reveal that Mario's on-again girlfriend, Florida-based fitness instructor Kasey Dexter, is gushing about her man to friends— and rubbing the rekindled relationship in Ramona's face.
Article continues below advertisement
"She says they're in love," an insider tells RadarOnline.com. "It's definitely back on."
The Delray Beach resident even flew up to her native New York just to see Mario, who still hasn't officially divorced his wife of more than 25 years.
Listen! 'RHOP' star Wendy Osefo breaks down the "most intense fight in the show's history" in under 2 minutes.
At the 25A cover bash on September 28, onlookers say Dexter, 34, "couldn't keep her hands off" her 62-year-old boyfriend, even though Ramona's pals Sonja Morgan and Jill Zarin were also in attendance.
A source tells RadarOnline.com that Mario took a flight from West Palm Beach— near Dexter's new home— to New York in the wee hours of Monday, April 20, after what seemed to be a weekend away.
Dexter was also spotted in New York over the summer.
Now that the couple is official and very public, will Ramona manage to stay strong?
Keep reading RadarOnline.com for updates.