Shocking Stupidity: Florida Woman Arrested After Streaming Drunken Driving Escapade On Periscope –– 'I Really Hope I Don't Get A DUI'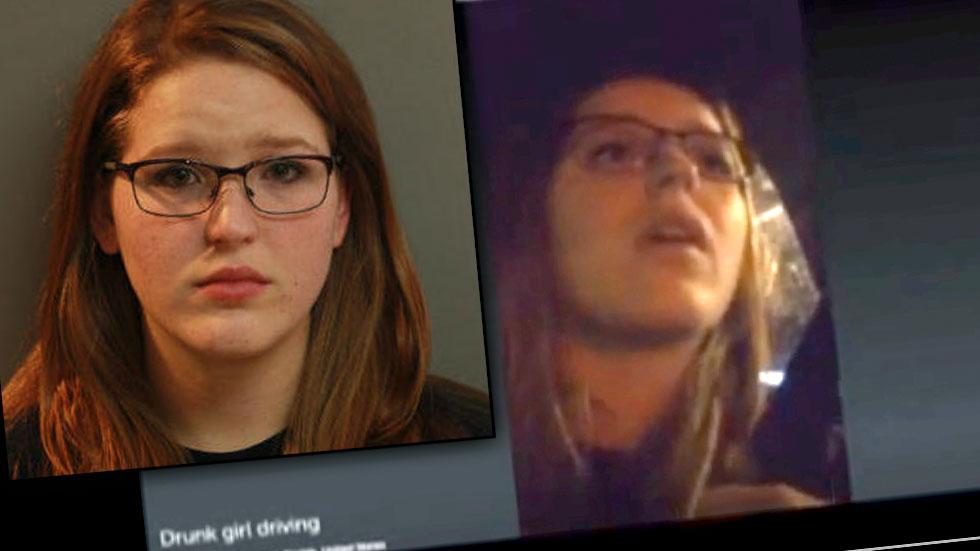 A Lakeland, Fla. woman was arrested in connection with drunk driving after she broadcast her intoxicated ride home via the streaming app Periscope.
Whitney Marie Beall, 23, showed Periscope viewers her wild ride -- in a clip aptly titled, "Drunk girl driving," in which she slurred, "I'm so f***ing drunk ... I really hope I don't get a DUI.
"I'm driving ... I think I'm on a flat tire ... this is horrible … goodbye red light ... this song is super hot, I want you guys to know."
Article continues below advertisement
She continued, "I have no f***ing idea where I'm going right now," at which point many concerned viewers warned her to pull over, and those who knew her sent her texts pleading to stop.
Watch the video on RadarOnline.com
Some alerted authorities with the Lakeland Police Dept., who were able to suss out her location by background scenery, eventually locating her.
When authorities pulled over Beall, who was behind-the-wheel of a 2015 Toyota Corolla, she smashed into a curb, and when the door of her car opened, they could smell the alcohol on her breath, police said. She couldn't pass a field sobriety test, and would not submit to a breathalyzer test, police said, at which point she was taken into custody on suspicion of DUI and held at Polk County jail.
The shocking event -- in which thankfully no one was hurt -- illustrated the "dangers of driving while intoxicated through the eyes of a drunk and irresponsible young adult," police said.