Web Of Hate! Oregon School Shooter's Sick Online Posts Exposed: Nazism, Racism & A Chilling Warning To Victims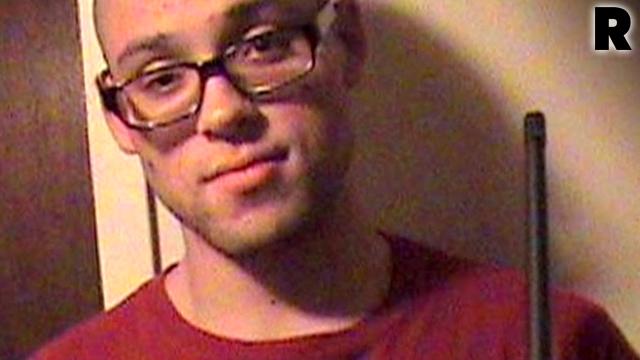 Long before Christopher Harper Mercer unleashed his twisted hatred on Umpqua Community College, the psychotic shooter unfurled a web of hate across the internet. RadarOnline.com has uncovered terrifying posts that authorities believe to be the work of the depraved young man -- and they paint a horrifying portrait of his mental state in the months before the shooting.
As RadarOnline.com reported, Mercer killed nine last week at Umpqua Community College in Roseburg, Oregon, using an assault rifle and five pistols. Just hours before, he was bragging about the upcoming massacre online.
Article continues below advertisement
"I have an elaborate plan … Needless to say it shall be glorious," an anonymous user believed to be Mercer wrote on the 4chan message board in the early morning hours of October 1.
He also wished readers "an enjoyable Elliot Rodger day," in reference to the man who killed six on the Santa Barbara University campus last year.
"Personally, I will mark this day's celebration of our Hero's deeds," the post warned. "Don't go to school tomorrow if you are in the northwest." The massacre would unfold just hours later.
Before Mercer opened fire, he gave a note to a random bystander that read, "I'll be welcomed in hell … and embraced by the Devil!" But according to other online posts, he was also looking forward to posthumous infamy on Earth.
In one post on a website he operated, Mercer glorified TV shooter Vester Flanagan.
"I have noticed that so many people like him are all alone and unknown," he wrote, "yet when they spill a little blood, the whole world knows who they are. A man who was known by no one is now known by everyone."
Article continues below advertisement
"His face splashed across every screen, his name across the lips of every person on the planet, all in the course of one day. Seems the more people you kill, the more you're in the limelight."
Other online posts show an obsession with Nazis: His email address, IronCross45, is a reference to a Nazi war medal, and he used the same term as his dating profile name. There are even records of him purchasing Nazi memorabilia online.