New Divas Champion Charlotte And The WWE Promote Awareness For Breast Cancer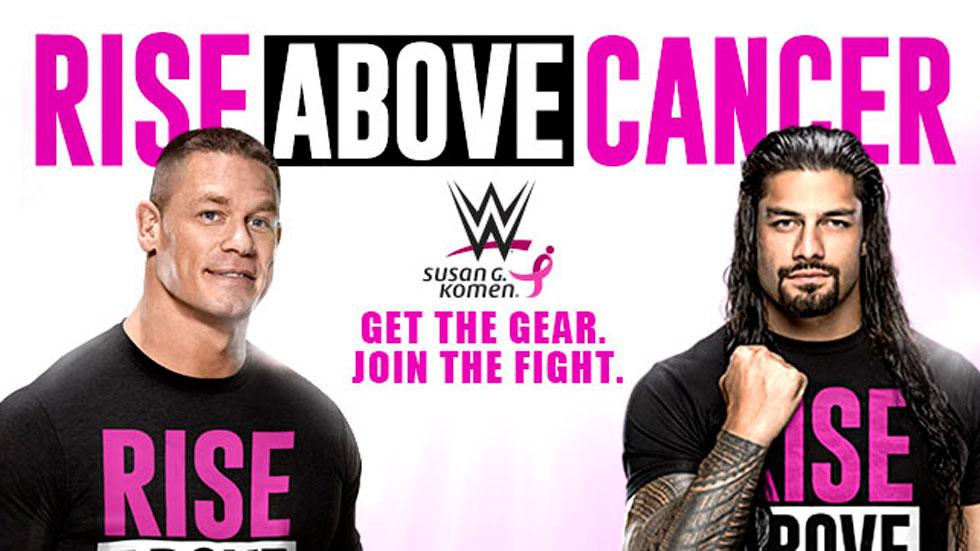 Pink and proud! Breast cancer is disease that hits close to home for many of us and during October, which is Breast Cancer Awareness Month, the WWE has teamed up with Susan G. Komen to promote awareness and emphasize the importance of early detection as it can save so many lives. Divas Champion, Charlotte, spoke with RadarOnline.com to help shed light on the cause and reveal how the WWE is "going pink!"
How does it feel to be the Divas Champion?
Article continues below advertisement
Charlotte: It honestly doesn't feel real. I'm ecstatic. It's awesome. I don't even have a word for it, it's a dream come true!
How do you feel about women in wrestling?
C: I just think in general women are making a bigger impact, especially right now. The bigger focus with women's wrestling on the main roster is our in-ring ability versus just being eye-candy or popcorn matches. It's just the fact that we're being taken more seriously as legit athletic competitors and empowering women. Not only are we women or Divas but we're also superstars.
What do you want to accomplish in your career?
C: I hope that my career here extends pass my in-ring ability. Given the opportunity, I would love to go back to school once I'm done and help coach future talent. I don't see myself ever not being a part of the company in some shape or form. I also love personal training so going back and being able to help in the ring or helping girls get in shape to be able to be in the ring. In terms of my brand, anything thing is worth doing and doing it with flair, which is pretty much my motto.
Article continues below advertisement
Why is the Susan G. Koman foundation important to the WWE?
C: We have a huge global platform to be able to reach out and create awareness and emphasize importance of early detection. Being able to raise money for the cause and for me my half-sister, her mother was diagnosed with breast cancer and seeing what my sister went through as well as what she had to go through to be tested and then my niece. Being able to be a part of this campaign is extremely important. 40% of our viewers are female and having that outlet, whether it be the network, or Monday Night Raw, or our merchandise, being able to reach out to so many people it would be silly not to.
What is the WWE's doing exactly to promote Breast Cancer Awareness month?
C: Our Twitter and Facebook profiles will be going pink, our announcer table, ring apron, our ring rope will be pink. We'll have "Rise Above Cancer" t-shirt. The proceeds with our WWE merchandise at WWE Shops and live events, 20% will go to Susan G. Komen. Plus people who buy the merchandise will be able to donate, $1, $5, $10, I mean there's so many different ways. People can contribute and also gain awareness.