More Jersey Drama! Joe Giudice Livid After Melissa Gorga Rakes In $100K For Doing 'Teresa Checks In' Special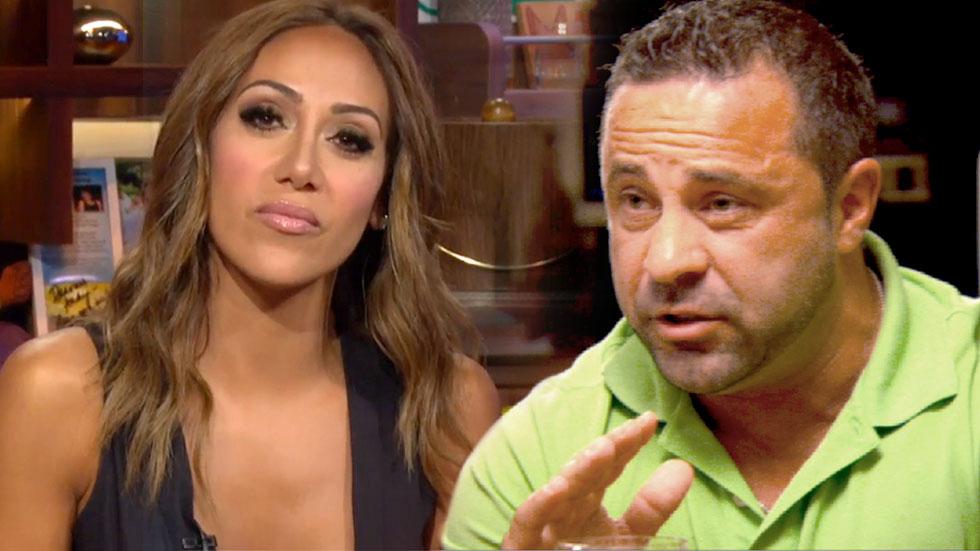 Despite Melissa Gorga claiming that "Everything is great" between her family and the Giudices, RadarOnline.com has uncovered that there is still major drama brewing behind the scenes — and the most recent spat is surrounding the RHONJ special Teresa Checks In.
According to a source close to the Gorgas and Giudices, Melissa's getting a lot of money to appear on the special even though Teresa's husband Joe specifically didn't want his sister-in-law to appear on the program.
Article continues below advertisement
"Joe Giudice hates Melissa Gorga's guts," the source snipes.
Regardless of his bitter feelings, the reality dad was forced by the production to put up with Melissa, according to the source. "Joe couldn't stop the producers from letting Melissa film."
But once the cameras roll, viewers will think the families get along great. "They are all fake friends for the show," the source explains. "The whole thing is all-fake. Melissa's a complete fraud."
MORE ON:
The Real Housewives of New Jersey
Fraud or not, Melissa is laughing all the way to the bank with her financial windfall for doing the special.
"She is a guest star and she managed to get paid $100,000 to be on the show," the source reveals.
It may sound like a lot, but the source notes the money is just going to cover the Gorgas many bills since the family is "desperate for cash."